Robbie Williams will only return to the X Factor on this condition
1 December 2018, 11:25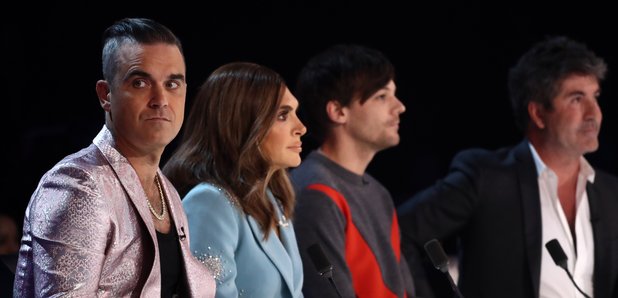 "We would love to come back but..."
While fans may still be divided on this year's X Factor judges line-up, the entertainer himself, Robbie Williams, is pretty clear on wanting to come back.
...but only on one condition.
The shows producers may be happy with Robbie, Ayda Fields and Louis Tomlinson returning to the judging panel in 2019, but they may have to cough up a little more than just a nice pad for judges houses.
Speaking to The Sun about returning to the singing competition with his wife Ayda next year, the 44-year-old hitmaker said: "We would love to come back.
"But we need to be treated kindly, so we'll see. Is that my pitch for a pay rise? Abso-f***ing-lutely.
"Honestly, The X Factor has been my favourite thing that I've done in showbiz and a welcome break from the thing that I've been doing for the last 30 years."
And it seems that the Rudebox star has even bigger plans for his TV career than just the X Factor, revealing that he would love to do a show that is similar to Morecambe and Wise meets The Dean Martin Show meets Noel's House Party.
"I'm in with all the TV bigwigs now. And they appear to be happy with me." he added.
Whether talk of a pay rise is a well-timed joke or a serious request, Robbie may just get what he asked for as Simon Cowell recently admitted that if he were to bring back this year's panel, it would be costly.
Result!
The X Factor returns on the 1st December on ITV1 at 7:30pm.