CBB's Human Ken Doll Rodrigo Alves speaks out after Dan Osborne's 'inappropriate behaviour' claims
14 September 2018, 09:42 | Updated: 14 September 2018, 09:57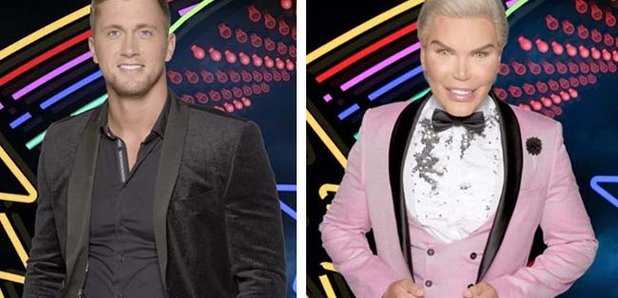 The Human Ken Doll had previously stayed quiet over claims he was booted out of the CBB house after he made Dan Osborne 'feel uncomfortable'.
Rodrigo Alves has spoken out after Dan Osborne claimed he was axed from Celebrity Big Brother for "inappropriate behaviour".
The 27-year-old claimed that he was left feeling "uncomfortable" because of something the Human Ken Doll did - and that bosses removed him because of it.
Fans of the show were left puzzled after Rodrigo was suddenly removed from the programme hours after his pal Natalie Nunn was evicted on Friday August 27.
Today Rodrigo, 35, finally addressed the rumours - but neither confirmed or denied Dan's claims.
He told The Sun: "I need to concentrate on my new TV show here in Italy therefore I can't deal with the current story.
"I have many plans at the moment which is to publish my book and my own fashion line.
"I would like to get away from TV reality shows and concentrate in making movies and on my TV presenting skills."
Earlier this week Dan said that Rodrigo was removed from the house after doing something that left him "uncomfortable".
He said: "There was an incident in the house, it was just something inappropriate, I didn't appreciate it."
Dan added: "It wasn't scary for me just uncomfortable."
However, Rodrigo has always insisted that he left the house of his own accord - although Channel 5 said it was an "incident" that led to his removal.
At the time a show insider said: "Rodrigo behaved seriously inappropriately inside the house.
"After a discussion they decided the only course of action would be to remove him from the house."