Ryan Gosling Look-A-Like Asking Emma Stone To Prom Is La La Land GENIUS!
8 April 2017, 10:44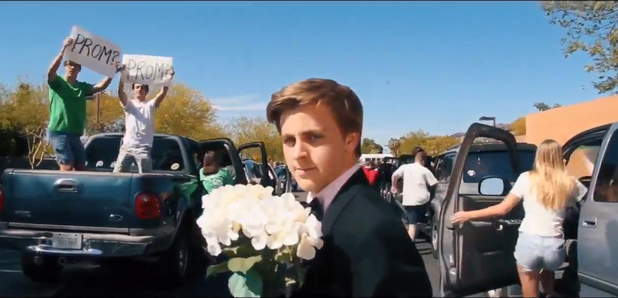 If Ryan Gosling can get the girl in La La Land, then so can you Jacob Staudenmaier! (Especially with those uncanny looks)
As if trying to get a date for prom isn't hard enough, when you're trying to get Hollywood actress Emma Stone to be your plus one, a simple paper invitation just won't do.
Aspiring filmaker Jacob Staudenmaier had just the right idea to capture the Oscar winner's attention, filming his own adaptation of La La Land's opening song Another Day Of Sun.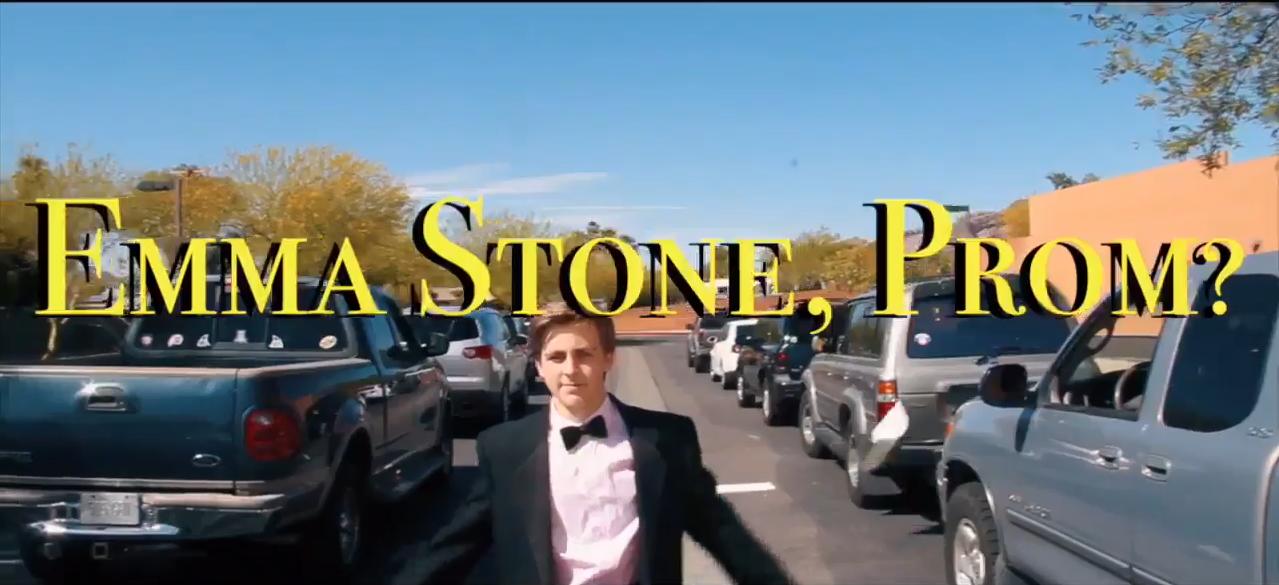 Despite having Ryan Gosling's looks on his side, the 17-year-old prom date hopeful admitted to not having the best voice in the world singing in the parody video 'I know my voice ain't great, but please be my prom date.'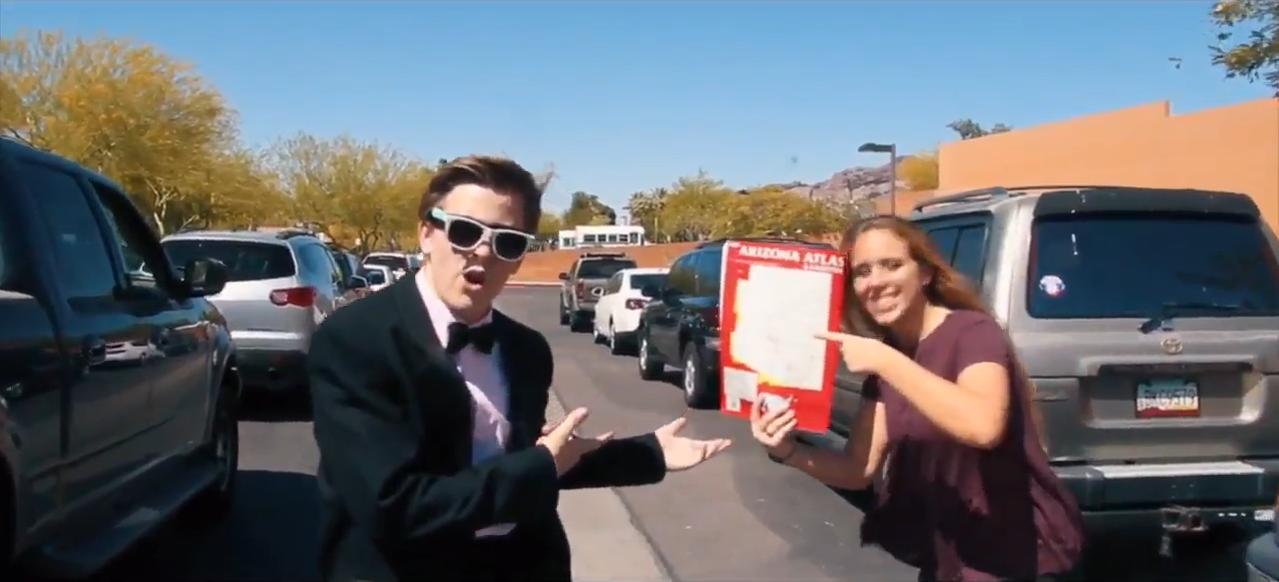 The video invitation - renamed Valley In The Sun - see's the Arizona resident Jacob suited and booted (with TWO Oscars might we add) strutting his stuff through stationary cars, vowing for Emma Stone's hand on Prom night with a little help from his friends.
IM ASKING EMMA STONE TO PROM, and decided to recreate the opening scene from la la land @RyanGosling @LaLaLand @johnjayandrich #prom pic.twitter.com/l28R2rv3I7

— Jacob Staudenmaier (@upsettrout) April 4, 2017
Although, not every 'Friend' is built for Hollywood.
@upsettrout @RyanGosling @LaLaLand @johnjayandrich He had ONE job pic.twitter.com/QXxJjDqk0P

— ㅤ (@alternateray) April 5, 2017
Speaking to the Metro, Jacob confessed, 'Emma Stone is my dream prom date and I think she's an amazing actress.
'If she declines though it'll still be fine because I know she's a busy woman and is making great movies which is what we all want her to be doing.'
Charm AND Ryan Gosling's good looks. You'll go far kid.
Well it seems the teen filmaker may just have gone far enough, at least to get a response from Emma Stone herself! With the internet rooting for him and a local restaurant even offering the teen hopeful a free meal WITH DESSERT on prom night, surely Emma couldn't say no?
.@upsettrout Here's to the ones who dream. We're rooting for you! If Emma says yes, dinner and dessert is on us. https://t.co/LOemp9B3tm

— Olive Garden (@olivegarden) April 5, 2017
But despite being wowed by 'the greatest proposal I have ever seen' the Oscar winner sadly had to decline as she was in London working, but I hope you have the best time at prom, and I'm grateful you thought of me.'
Reading out the rest of Emma Stone's response on Good Morning America, Jacob continued 'I can't tell you what an honour that was and how much I smiled through that entire beautifully orchestrated video.

Adding: 'Thank you. P.S. I do see Gosling around the eyes. Love, Emma.'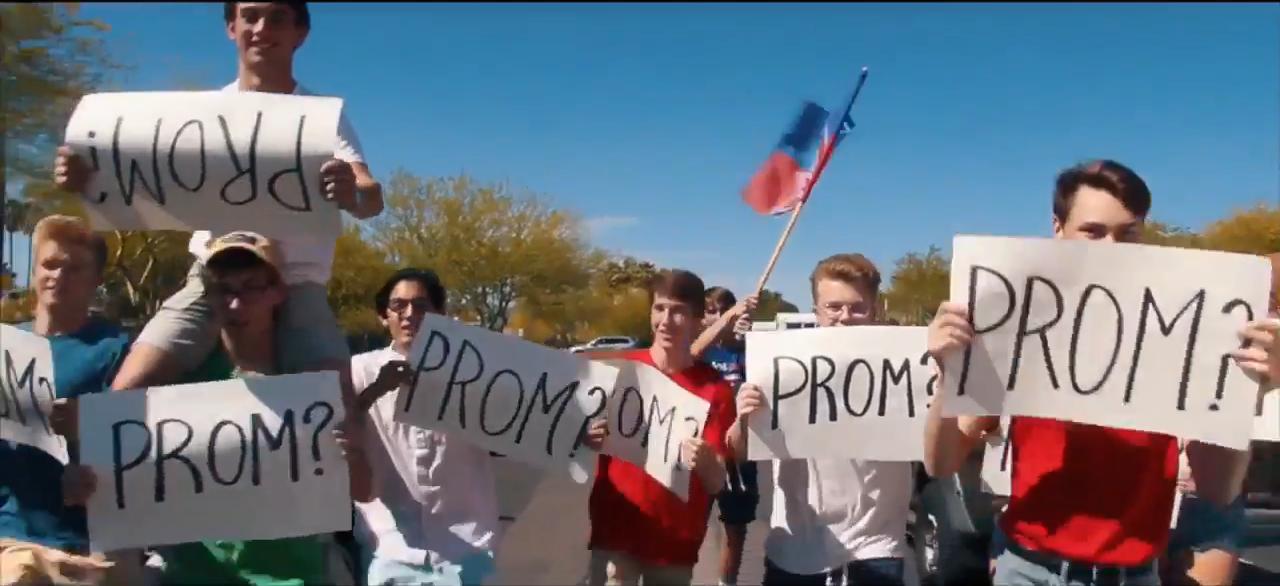 We wonder what Jacob will do for his next prom date?