WATCH: Ryan Gosling Had The WEIRDEST Job When He Was Younger!
3 October 2017, 10:32 | Updated: 3 October 2017, 14:32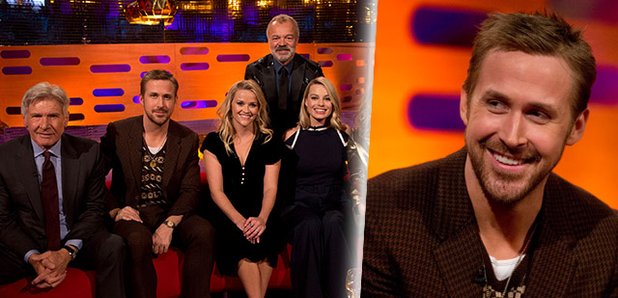 He's a man of many talents, but it appears selling clingfilm isn't one of them.
Ryan Gosling is quite possibly one of the most perfect human beings on the planet. He's got the looks, the talent, and the cutest family with actress Eva Mendes, who he met when filming together.
And don't get us started on him in The Notebook or La La Land.
But, whilst appearing The Graham Norton Show, Ryan unearthed a bizarre job he took on before he was famous that he probably hasn't bothered to list on his CV for a while.
He used to sell clingfilm.
Yep, as in the see-through plastic stuff that's a nightmare to get to stick to anything other than itself.
Harrison Ford, Reese Witherspoon and Margot Robbie, who shared Norton's sofa with Ryan Gosling, were clearly bemused by the whole revelation. Harrison Ford wasn't even sure what clingfilm was, but thankfully Gosling was quick to clarify its uses.
The Hollywood actor revealed that when he was younger, his parents just happened upon a truckload of clingfilm, and to this day he's still not quite sure where they got it from - or why.
He went on to explain how he was sent to school with it in his rucksack, with instructions from his parents to sell as much as he could to teachers and pupils.
Gosling concluded the encounter by adding "It's a weird story." We wholeheartedly agree with you Ryan.
If Ryan Gosling ever fancies turning his hand to clingfilm sales again in the future, we'll take two rolls - as long as it's hand delivered!
WATCH: Margot Robbie Stars In 'Goodbye Christopher Robin'