Rylan Clarke-Neal Has Been Lying About His Real Name This Whole Time
10 January 2018, 10:57 | Updated: 10 January 2018, 11:06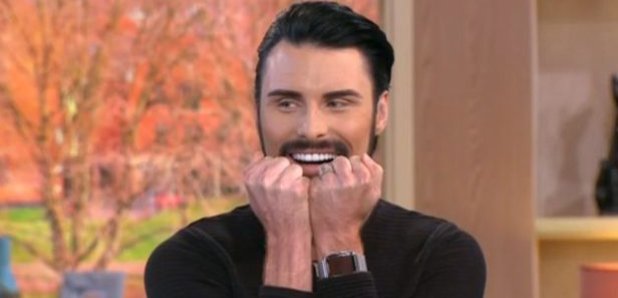 We feel like our whole lives have been a lie....
Rylan Clark-Neal is on our TV sets so much that we feel like we know him like one of our best mates.
He could easily fit in down the pub and we'd find it easy to have a natter over a cup of tea and a slice of cake with him, no problem, but it turns out we don't actually know him as well as we thought.
His real name isn't even Rylan!
His real name is actually Ross Richard Clark and he has been using the name Rylan since his teens when he began pursuing a modelling career.
According to The Daily Star he chose the name Rylan as it was more unusual than his birth name - he's certainly right there!
He also revealed to Fabulous magazine that when he's at home with his hubby he's Ross. He said "I leave Rylan at my front door and then I'm Ross at home, that's what my husband Dan and my family call me".
But Rylan isn't the only star who doesn't use his real name of course, famously, Miley Cyrus is actually called Destiny Hope Cyrus, Katy Perry is called Kathryn Hudson and Oprah is actually called Orpah!
We think it's going to take us all a while to get over this shocker!