Rylan Announces Some 'Very Exciting' News Amid Rumours That He's Adopting
26 July 2017, 08:07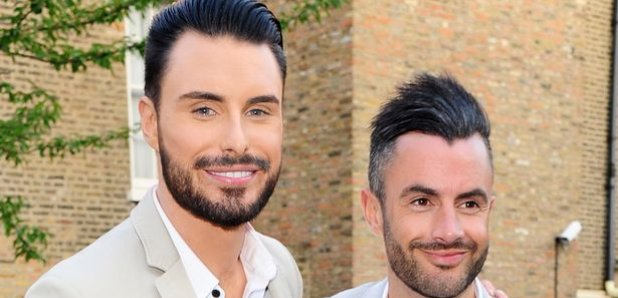 He's never been one to shy away from the fact that he wants to have a family of his own with his husband Dan Neal.
Add Rylan's mysterious announcement on twitter and fans are getting themselves into a frenzy.
Taking to the social media site on Tuesday, Rylan, 28, shared a short message with his 1.42 million followers: "Had some VERY exciting news today."
Had some VERY exciting news today. pic.twitter.com/v9xjlnV4rI

— Rylan Clark-Neal (@Rylan) July 25, 2017
Now, of course that could mean that he's got a new TV project lined up, or perhaps he's book a snazzy holiday, but because of Rylan's elusiveness to disclose exactly what the news is, fans are filling in the gaps with their own theories.
"I bet him and Dan are adopting," speculated one follower, while others suggested that Dan and Rylan - who met in 2013 when Rylan interviewed Dan on Big Brother's Bit On The Side - have opted for a surrogate.
Rylan Clark-Neal has recently said that he'd like a year off work to become a dad with his husband.
Former police officer Dan already has one child, son Cameron, 17, from a previous relationship.
Rylan recently told new! magazine: "I've always said I wouldn't have kids unless I was in a financial situation where I knew I wouldn't have to worry, and I'm fortunate enough to be in that now."
However, speaking to Mirror Online, Rylan's rep insisted that's "absolutely not the case."
Hmm... Well what could it be then?