The Cast Of Sabrina The Teenage Witch Reunite And Wow They've Changed!
31 October 2017, 13:33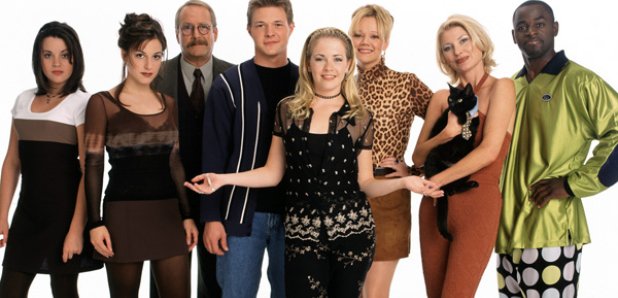 The cast of the magical TV show got together for a reunion to celebrate its reboot.
Ever wished you could head through your wardrobe and into the Other Realm? Well if you have, you're definitely a Sabrina the Teenage Witch fan and will be as excited as we were to see the cast of the legendary TV show reunited this weekend.
The cast of the hit programme, including Melissa Joan Hart who played title character Sabrina Spellman, all reunited at Comic Con in Los Angeles on Saturday.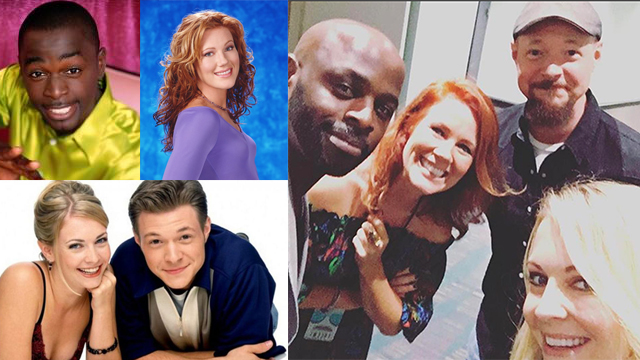 Clockwise from left to right: Alimi Ballard, Elisa Donavan, Nate Richert and Melissa Joan Hart
It has been almost 20 years since the first ever episode of the show aired but fans of the show still love it as much as they did since then and US channel The CW are getting ready to reboot it.
The CW are the channel behind Riverdale which you can catch on Netflix in the UK and it is part of the Archie Comics universe, the same series of comics that created Sabrina the Teenage Witch.
The spin off will be called The Chilling Adventures of Sabrina and sadly won't be a proper revival of the show starring the original cast but will definitely give fans their witch fix.
Speaking to ET Online Melissa Joan Hart said: "We have some of the best fans in the world. People feel like...we were in their living room's every Friday night, or their college dorm room, you know, I feel like people, when they say that they grew up with us, that's, like, the best compliment we can get."
Beth Broderick who played Sabrina's Aunt Zelda said if asked to do a proper reunion show she would "do it in a heartbeat" and Hart agreed saying "If we could go back to the set tomorrow, I would do it."