'Sabrina The Teenage Witch' Is Coming Back!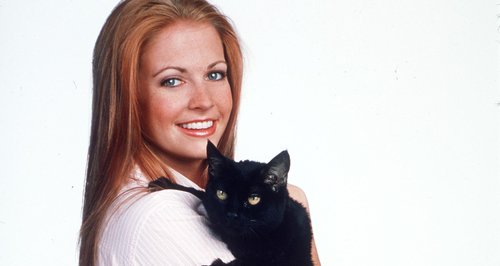 One of our fave 90s TV shows is returning to our screens and we're sooo excited. Sabrina The Teenage Witch will beguile us once again with her very own form of magic. She just can't help herself!
Hold onto your hats 90s kids because the magic is about to happen...
Production teams are apparently in talks to buy the rights to the show that starred Melissa Joan Hart as Sabrina Spellman and Nick Bakay as Salem Saberhagen the talking cat.
It's been thirteen years since we last watched a brand new episode of Sabrina's struggles to control her magic.
However, soon we could be seeing Aunt Zelda and Aunt Hilda bailing Sabrina out of problems she'd caused with her magic. Maybe we'll see Harvey Kinkle show us his kick ass parenting skills? Hopefully the the airing cupboard will still be the portal to the other Realm...
And if things couldn't get any better, there are also talks of Melissa's earlier show Clarissa Explains It All getting a reboot. Madness we tell you!
Melissa dropped a huge hint about the ongoing talks whilst in an interview on FABLife.
She said: 'It depends on who's gonna give up rights, who's gonna do it, how's it going to be done. It's a lot of politics and we are nowhere near doing anything.'
'No where near'? Hmm... That's not a no though is it?