EXCLUSIVE: Salt-N-Pepa On Their New UK Tour, Adele, Katy Perry And The 90s
7 June 2017, 16:36 | Updated: 9 June 2017, 11:04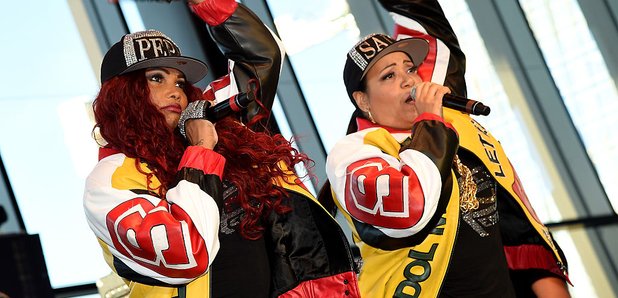 Let's talk about... the I Love The 90s tour
The '90s revival rages on and hip-hop pioneers Salt-N-Pepa, the stars behind the likes of 'Push It' and 'Shoop', are right at the heart of it. They're part of the I love the 90s tour, which will bring nostalgic good times to the UK this summer, featuring the likes of Vanilla ice, Coolio and Colour Me Madd. We chatted to Salt – aka Cheryl James – about '90s nostalgia, Adele and looking back at 30 years in the game.
What are you doing at this exact minute, Salt?
I'm on my deck in the sun getting some vitamin D, I just finished my morning meditation. I'm feeling zen!
It feels like the '90s revival has been going on as long as the actual '90s. What do you think people still love so much about that decade?
I meet the fans during meet-and-greets before we go onstage and it's just an opportunity for a time in their lives when they had fun, you know? Salt-N-Pepa, we always say that we represent fun, fashion and femininity and a lot of women identified with that. We're down-to-earth, regular chicks looking like we're having a good time.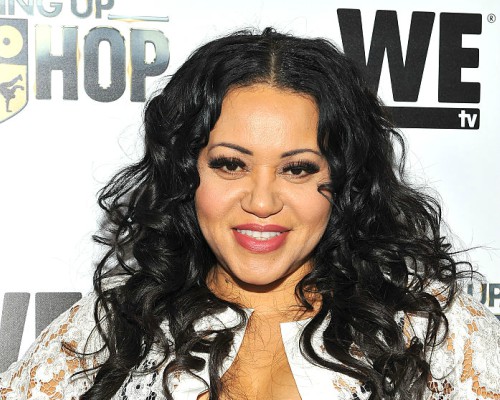 Salt (credit: Getty)
Do you enjoy the meet-and-greets?
It's like a shot of adrenaline for me and an opportunity to really connect with the audience, and make sure I give them everything I got.
What's the atmosphere like backstage at the 'I Love The '90s' tour with the likes of Vanilla Ice and Coolio? Is it a bit more sedate than it was back in the day?
It's actually reminiscent to back in the da in that everybody sort of has the same mindset. Back in the day, it was always friendly and there was never really any issues. I hear some horror stories about what on behind closed doors on tours these days – they can't get along and the tours don't last. We go bowling together, we eat dinner together, we have parties. I'm a little bit of a recluse, I don't party as much as Pepa does – she's the wild one!
Let's imagine there's a Tamagochi, the quintessential '90s toy, backstage at the 'I Love The 90s' tour. Who would keep it alive the longest?
I love that question! I would. I'm the mother of the group, I'm a very nurturing, mothering kind of person. We talk a lot about how opposite me and Pepa are. She's crazy and outrageous.
Adele famously rapped on 'Carpool Karaoke' with James Corden. We wondered what you thought of her skills?
I love that 'Carpool Karaoke'. I would love to do one with [James Corden]! I haven't seen Adele's on but I'm gonna YouTube it, I'm gonna check it out. Yo, I know Adele killed it, I already know. She's soulful. I think can rap on her own record if she wanted to – she's got the soul."
Last year marked your 30 years anniversary as a group. How does that feel? Did you ever feel like you'd make it that far?
I definitely never thought that I'd still be performing. What amazes me is that we're doing so well touring. By now, I would have thought we'd be doing festivals and clubs. But this whole '90s explosions happening right now is affording us the opportunity to tour again the way that we did we did in the '90s. I'm having a little bit of an out-of-body experience!
You and Salt performed on Lip Sync Battle and you did a sassy performance to 'Firework' by Katy Perry. Would you like to work with her?
[Laughs] That was a farce! Yeah, Katy Perry's a cool chick. I like cool chicks!
– Salt N Pepa will be joining Vanilla Ice, Tone Loc, Coolio, Young MC and Colour Me Bad on the I Love the 90's tour, which hits the UK this Autumn. Get your tickets to the I Love The 90s tour here