Salt-N-Pepa Want To Hear Adele Rap On Her New Album – Here's Why!
19 May 2017, 17:18 | Updated: 19 May 2017, 17:29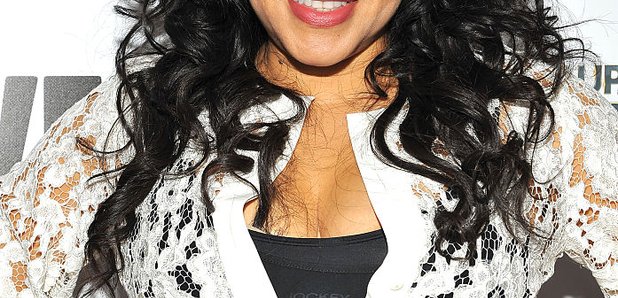 Salt – aka Cheryl James – has spoke to Heart in anticipation of the group's appearance on the 'I Love The '90s' UK tour.
Salt – aka Cheryl James – of hit 90s hip-hop group Salt-N-Pepa has told Heart that she'd like to hear Adele rapping on the London singer's next album.
Asked if she'd seen Adele rapping on 'Carpool Karaoke' with James Corden, the rapper told us: "I love that 'Carpool Karaoke'. I would love to do one with [James Corden]! I haven't seen Adele's on but I'm gonna YouTube it, I'm gonna check it out. Yo, I know Adele killed it, I already know. She's soulful. I think can rap on her own record if she wanted to – she's got the soul."
Adele rapping on her next album – now that's something we'd like to see!
Salt-N-Pepa, who had massive hit singles such as the classic 'Push It', will perform across the UK later this year as part of the I Love The 90s tour, which will also feature the likes of Vanilla Ice, Colour Me Badd and Coolio.
Speaking about the tour, Salt told us: "I hear some horror stories about backstage, what goes on behind the scenes on tours these days. People can't get along and the tours don't last. But we go bowling together, we have dinner together, we have sweet parties."
She added that one meeting fans before a show of her favourite parts of performing. "A meet-and-greet before a show is like a shot of adrenaline for me," the rapper said. "It's an opportunity to really connect with the audience and make sure I give them all that I get."
It's 30 years since Salt 'N' Pepa formed. Salt can't believe how lucky they are to still be performing to their adoring fans and told Heart: "I never thought I be still performing… It does amaze that we are so well touring.
"I would think by now we would just be doing festivals and clubs and stuff like that but this whole 90s explosion happening right now is affording us the opportunity to actually tour again like we did in the 90s. Never thought that would happen."
We're glad to see you where you belong, Salt – onstage!
Salt N Pepa will be joning Vanilla Ice, Tone Loc, Coolio, Young MC and Colour Me Bad on the I Love the 90's tour, which hits the UK this Autumn. Tickets via: http://ilovethe90s.seetickets.com