WATCH! Sam Faiers Son Bonding With His New Baby Sister Will Make Your Heart Melt
17 November 2017, 12:49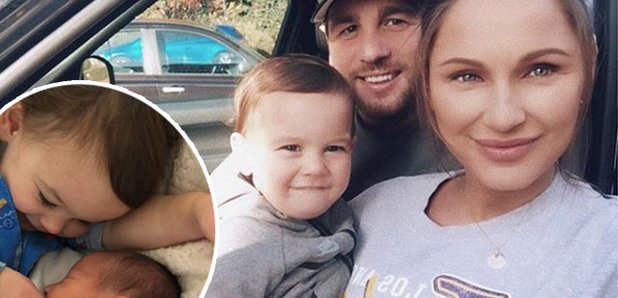 It's the cutest thing you'll see all day…
It's only been a few days since Sam Faiers and her beau, Paul Knightly welcomed their baby girl into the world, and she's already captured our hearts.
The TOWIE star shared a video on her Instagram of her son, Paul junior playing with his baby sister - and it's adorable!
She captioned the video: "I must have watched this video over a hundred times already. I am so proud of my babies. Paul is already so loving towards he's little sister. My heart is bursting xxx."
The baby is still yet to be named, with the belief that she will keep it to herself for a few weeks as she did for her son, Paul, keeping his name a secret for three weeks.
Following the confusion over Paul's middle name when he was born, with many thinking his name was 'Paul Tony' when Tony was just his middle name, Sam will not be sharing her new baby's middle name at all.
Talking to Now Magazine she explained: "It irritated me because his name's Paul, his middle name's Tony. His name is not Paul Tony, it's Paul.
"When I have my next baby, I'm not telling people the middle name.
"It's like someone calling me Samantha Elizabeth, but Paul Tony doesn't sound very nice."
You tell them, Sam! And a big congratulations on the new addition to your family!
Watch more: