You Won't Believe What Sam From Love Actually Looks Like Now!
1 December 2017, 15:30 | Updated: 1 December 2017, 15:31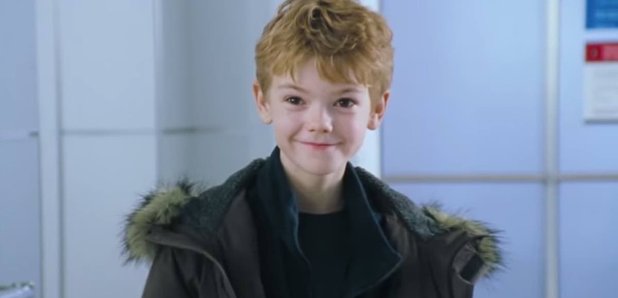 He's all grown up!
Love Actually has firmly established itself as a favourite when it comes to a classic Christmas movie, and it's hard to believe that it's already 14 years old.
When Thomas Brodie-Sangster starred as cute young Sam (Liam Neeson's character's son), he was the tender age of 13.
He melted hearts across the globe with his portrayal of the love-struck school boy who took up the drums in order to woo American class-mate Joanna.
Now, he's 27, and he's definitely turned from boy to man!
There's still remnants of the cute young pre-teen from the Love Actually era, but now with added facial hair and stronger jawline!
Since Love Actually, Thomas Brodie-Sangster has nabbed roles in various successful projects, including action-movie Maze Runner and award-winning series Game Of Thrones.
He also appeared in the BBC sequel for Love Actually earlier this year alongside other members of the original cast including Liam Neeson and Keira Knightley.
Sangster is a second cousin once-removed of British icon Hugh Grant - who knew?!
WATCH: The Cast Of Matilda - Then & Now: