Sam Smith's Inspirational Tattoos And What They Really Mean!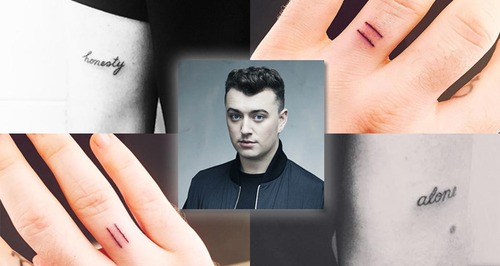 As the 'Writings On The Wall' singer gets FOUR new inkings, we reveal the sentimental meanings behind each design.
'Honesty' and 'Alone' are just some of the words seen etched onto Sam Smith's fingers after revealing he had met an "incredible" tattoo artist.
The Grammy Award-winning hitmaker took to Instagram to share pictures of his latest inkings, and made sure to explain his reasonings for the unusual designs.
"So honoured and overwhelmed to not only have met this incredible artist, but to have her tattoo four bits of work on my body today. I adore you - such an inspiring human," he shared.
1. Equality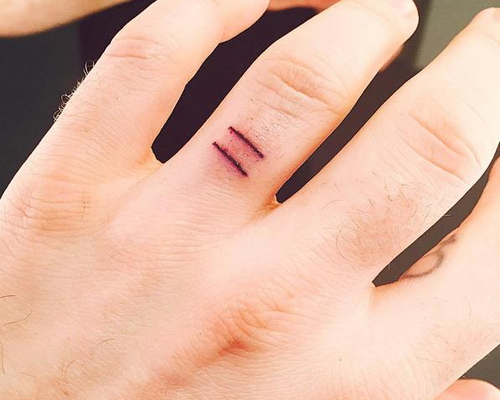 Sharing a snap of an equality symbol on his ring finger, the star explained: "This one is pretty self explanatory. It shows my views on gay marriage and equality for all."
He then shared a picture of his second inking which he claimed was "inspired by one of the oldest tattoos ever found on a mummified body that was found buried alone in the ice."
2. Ancient History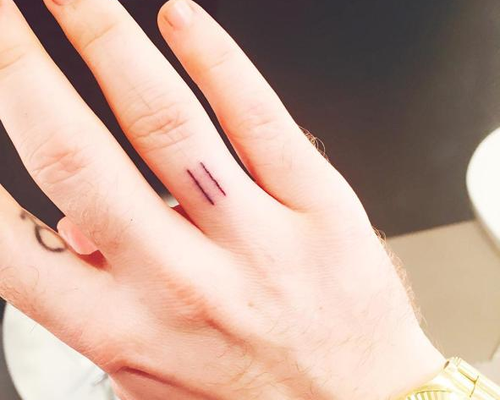 The third tattoo, written on his upper arm, read "honesty" something which Sam believes is the main factor in his songwriting.
"This is what I promise to be in my music. It's what I live by. In the words of @mariamena_official 'Honesty is my God,'" he shared.
3. Honesty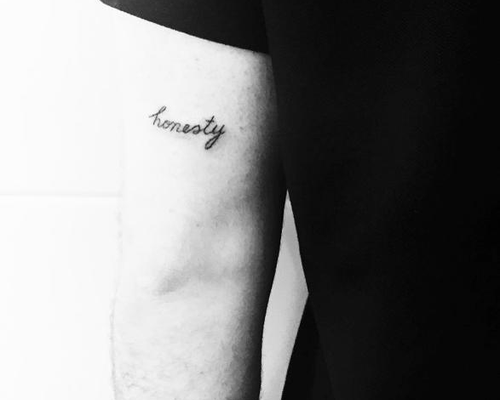 The 23-year-old hitmaker has garnered fame for his heart-wrenching love songs, so it's no surprise that he admitted feeling a little "melancholic".
Speaking on his fourth inking, which read "alone" he explained: "And lastly - this is just me being a melancholy t**t. Hah. I do see it as a small positive though… No longer lonely… Just alone… Which is ok x. Thought I'd share these with you because I love them."
4. Alone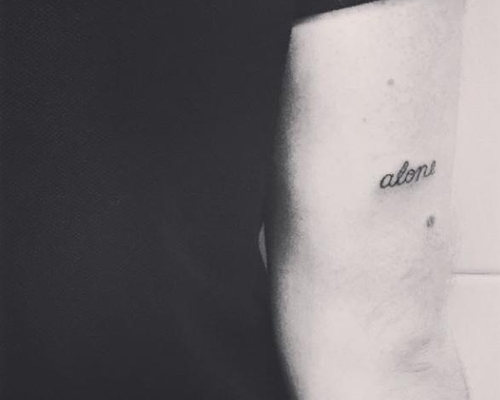 Aww Sam! How can you possibly be lonely when you have an army of adoring fans like us?!