You Won't Believe Eastenders' Sam Womack's Fantastically Frightening Transformation As The Addams Family's Morticia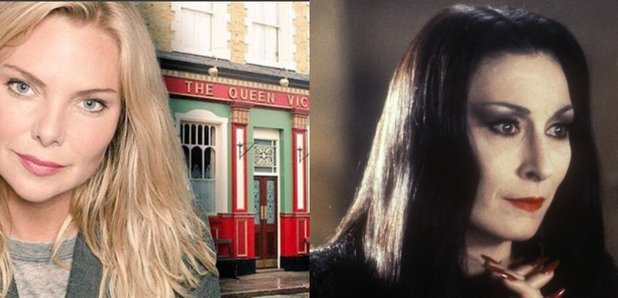 With rehearsals under way for the Addams Family musical in October, the stars goolishly great makeovers are revealed!
Usually seen causing mayhem on The Square in Walford, it seems that soap beauty Sam Womack will be swapping the East End for the West End as she gears up to play Morticia Addams in the highly anticipated musical - The Addams Family.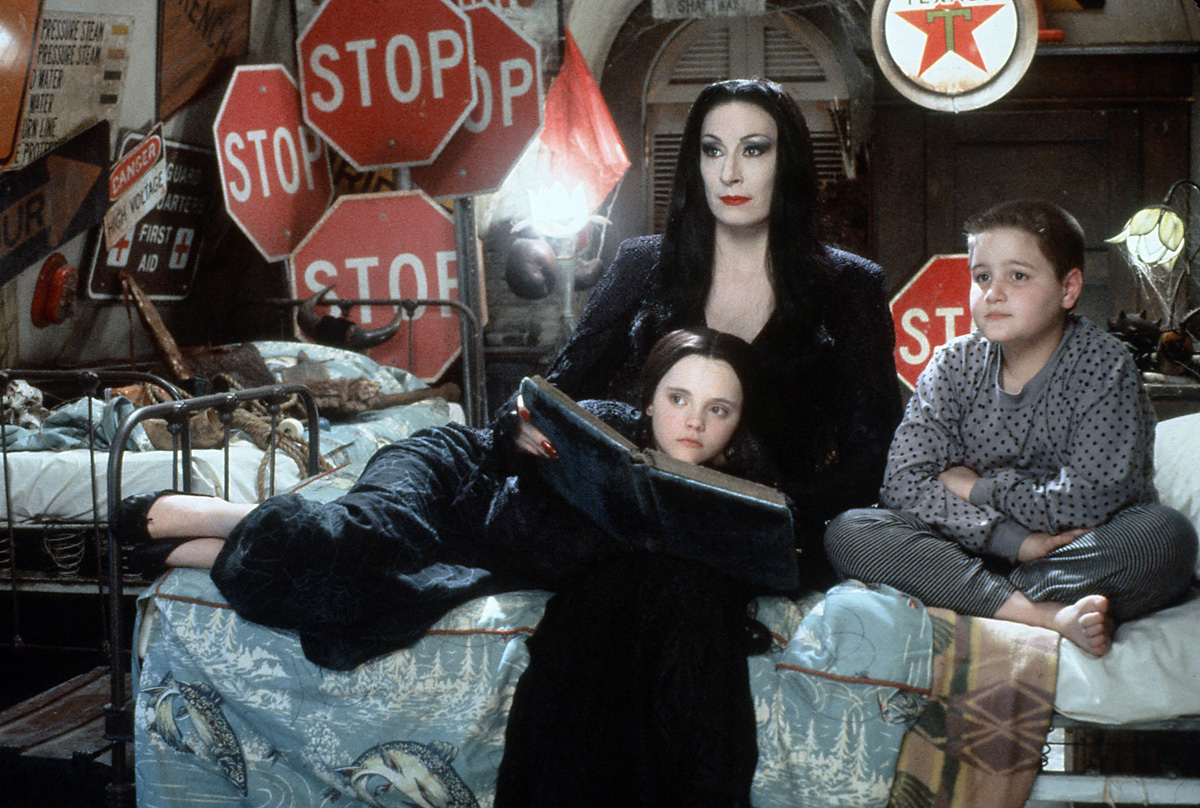 And you won't believe what she looks like!
The 44-year-old TV actress who is known for her golden locs rose checks and blue eyes...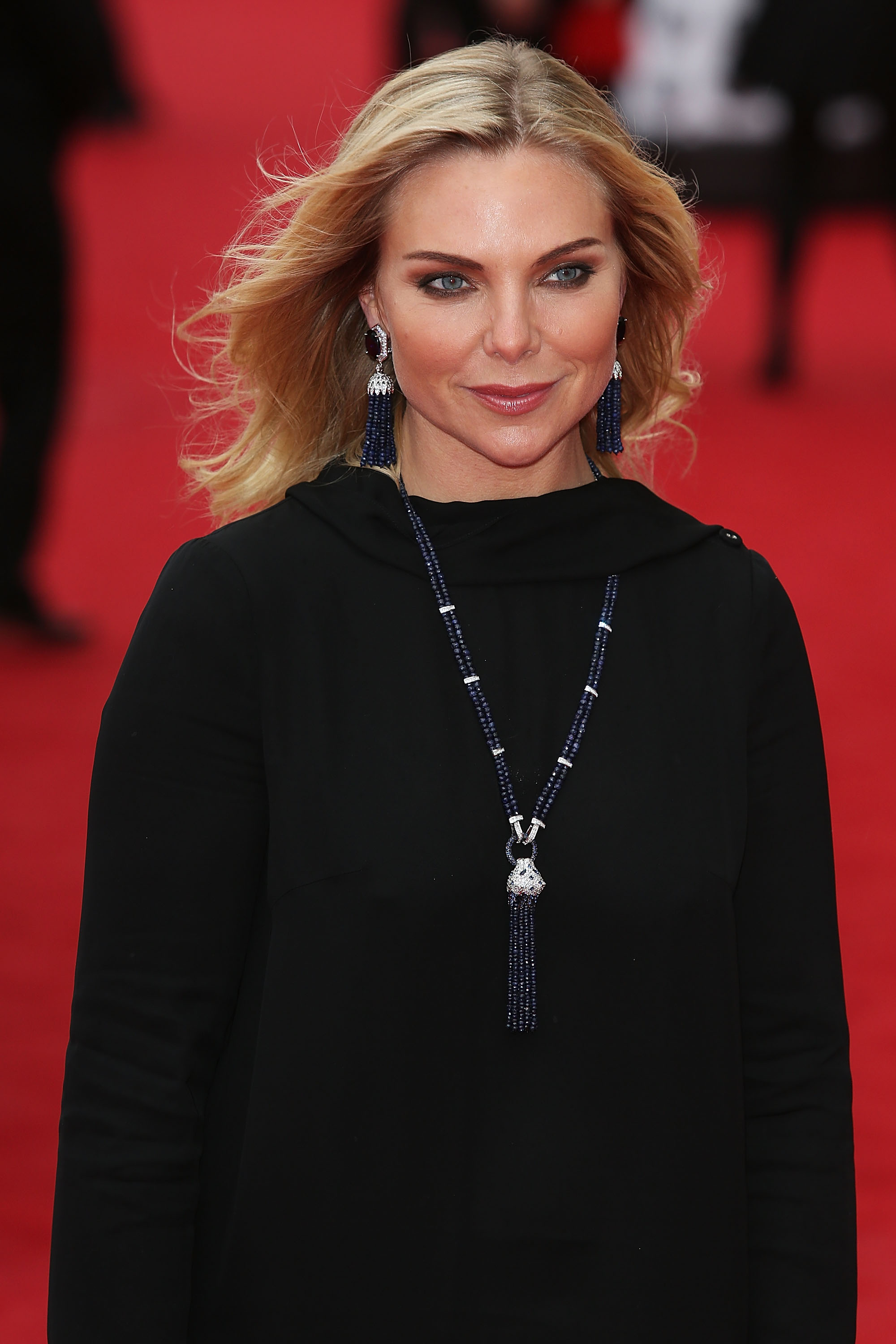 ...steps into the dark side with a black waist-length wig, pale skin make-up and blood red lips. Chilling!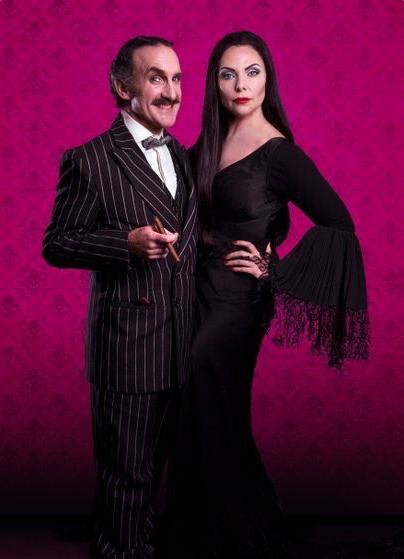 The role of Morticia was famously played by Anjelica Huston in the Addams Family film series and Carolyn Jones in the TV series.
Samantha will step into her leading Broadway role alongside on-stage husband Cameron Blakely who stars as Gomez Addams in the musical comedy.
Not only have the pair worked hard at looking the part, but if rehearsals are anything to go by the pair have been working hard on their dance moves too! Bring on the tango!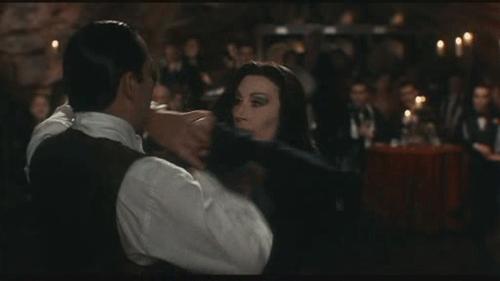 But if you thought the Eastenders' beauty looked chillingly good, you won't believe Coronation Street actor Les Dennis' transformation.
The 63-year-old actor who played Gail Platt's love interest Michael looks unrecognisable as the bald-headed Uncle Fester!
With dark-circles that would make any man tired teamed with the signature trench coat, Les channels the spooky character down to a T.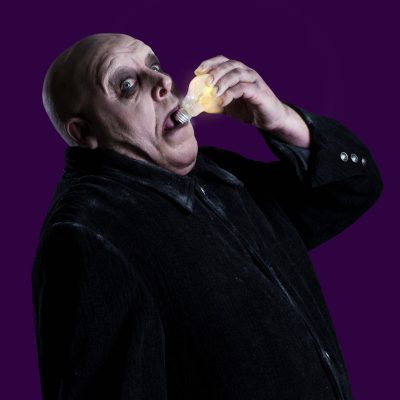 Appearing the most excited about taking on the iconic role, famously played by actor Christopher Lloyd in the big screen version of the dark comedy, Les wrote on Twitter, "In rehearsals. Excited about what is to come,".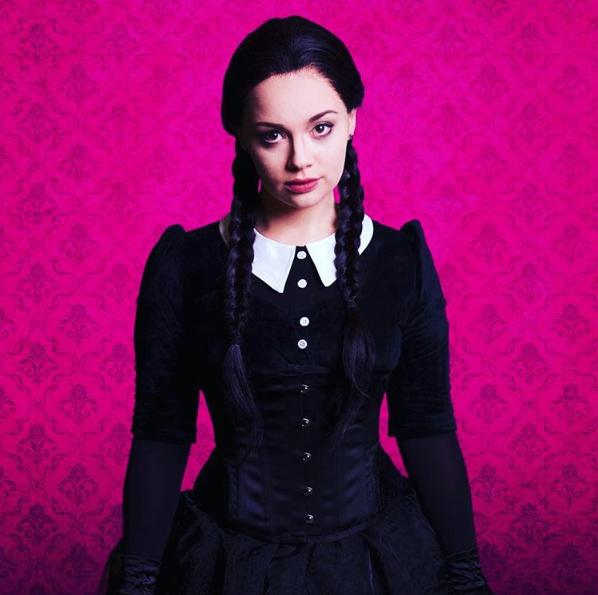 McFly star Tom Fletcher's little sister Carrie Fletcher has also been bubbling over with excitement as she gets ready to play the famous Wednesday Addams, posting:
"I'm desperate for The Addams Family rehearsals to start!!! Want to bring out my inner wild and kooky already!!!"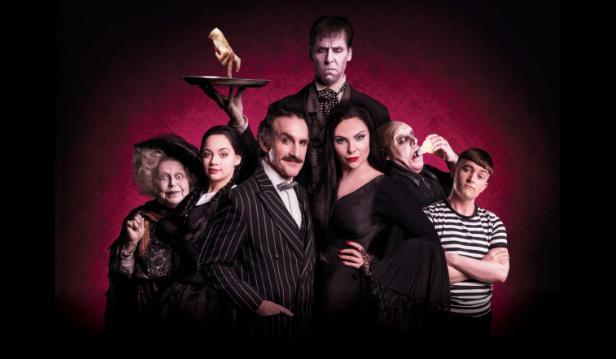 But don't worry Addams fans, our favourite dark family will are set to kick off theatre shows next month in Edinburgh ahead of a UK wide tour which will stop off in Birmingham, Cardiff, Dublin, London and many more.
We don't know whether to be happy or frightened!