Scarlett Moffatt breaks her silence on those Ant McPartlin romance rumours
30 April 2018, 07:55 | Updated: 19 October 2018, 18:25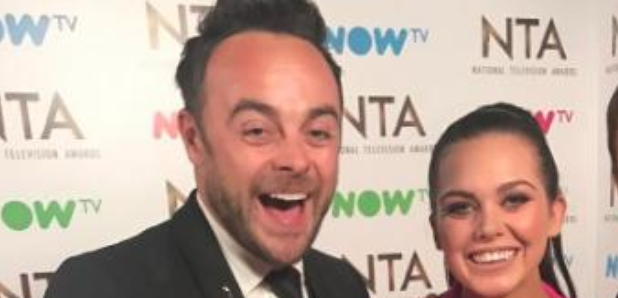 Scarlett Moffatt, 28, has finally confirmed whether the Ant McPartlin dating rumours are true.
Scarlett has finally hit back at rumours that she has been dating Ant, 42.
Talks of their 'romance' began to circulate following Ant's separation from his long-term wife Lisa Armstrong back in January.
The romance rumours then began to resurface after Scarlett's recent break-up from her new boyfriend Lee Wilkins.
Putting the rumours to bed however, Scarlett has finally spoken out, telling the Daily Mail: "Ant is like my big brother. It's so ludicrous it didn't even warrant a response. Everyone who knows us knows how silly it is."
"I can laugh about it."
The former Gogglebox star has also been very vocal about her recent split, branding Lee "a cheat" and telling her Instagram followers: "For anybody that needs this right now, I just want to say that if somebody feels like you're not enough for them, then that isn't a reflection on you.
"That's a reflection on them and unless you're Henry VIII, then one girl's normally enough!"
Meanwhile, Scarlett's ex has denied her claims, telling The Mirror: "I'm not a cheating pathological liar.
"I have not actually cheated. I think what she said on social media was a bit of reaction, a bit of temper."
Awkward.
Watch more: