Scarlett Moffatt explains why she had a framed photo of Ant McPartlin by her bed
15 June 2018, 11:03 | Updated: 19 October 2018, 18:29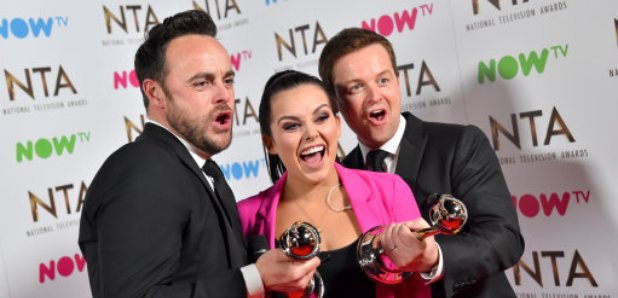 The Geordie presenter said looking at the photo reminds her she's "living her dream".
Scarlett Moffatt says there is a perfectly innocent explanation for why she had a framed photo of Ant McPartlin next to her bed.
The 28-year-old was accused of having an affair with her Saturday Night Takeaway co-star, 43, when fans spotted a photo of her with him and co-presenter Declan Donnelly in the background of a selfie.
It triggered a mass conspiracy that she had been enjoying an illicit affair with the married star - claims that are unfounded and denied by Scarlett.
Speaking to The Sun she revealed what she thought about all the crazy theories.
She said: "Well it wasn't true so, honestly, I always think, 'Those who mind don't matter and those who matter don't mind'.
"My family and friends knew, so no, it didn't really enter my head.
"I do love a conspiracy theory myself, but I'm more of an alien, mermaid sort of conspiracy girl".
She revealed the reason the photo was so special to her was because it was her career highlight.
She explained: "It's a picture of me as Mary Poppins. It even beats me in the jungle, like the highlight of my working life.
"To do the Saturday Night Takeaway finale in Disney World, honestly, was my dream. So every morning when I wake up and see that photo, I'm like, 'I'm living my dream'."
The speculation continued despite Scarlett being loved up with personal trainer Lee Wilkinson, who she recently rekindled things with after a public spat online where she accused him of being a "compulsive liar".