Scarlett Moffatt's Written An Autobiography And It Has The Best Title EVER
9 June 2017, 11:48 | Updated: 9 June 2017, 11:56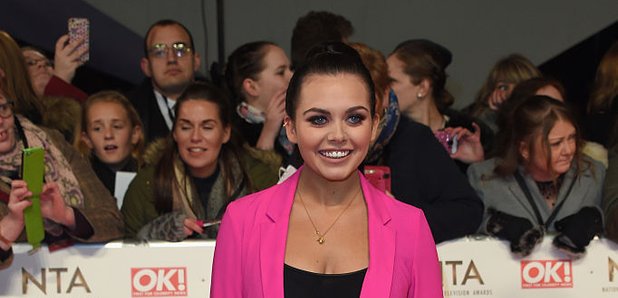 Seriously, she's a literary genius.
At just 26, the TV personality might be young, but she is already releasing her "first ever" autobiography. And the Gogglebox star, famous for being curled up in front of the telly, has given her tome the best title ever: Sofa, So Good.
Hats off to you for that one, Scarlett!
In a lovely Instragam post, she told her fans: "Hi. I hope yous have all had a good day. I am here to share some secret news with all of you lovely lot that are kind enough to follow me on Instagram. Because if I don't tell someone soon, I am going to burst with excitement. I have just been overwhelmed with how supportive and lovely everyone has been. I would love to come round to every single one of your houses, sit on the couch, get in our comfies, order a chicken kebab and just have a right laugh and have a chinwag."
It was here that Scarlett revealed the news of her book. "I'm not Santa Clause. I can't get round to you all. So I have been tap, tapping away and I am proud to announce that my first ever autobiography is out. It's going to be as if I'm sat on the couch with yous, right there, chatting to yous through the pages of my books. And I can't wait."
It's been a good year for Scarlett all round, as it was revealed last month that the Geordie star has filmed a pilot for her OWN show and will return to Ant and Dec's Saturday Night Takeaway.
Ant told The Sun: "Scarlet has signed her contract so we can talk about her! She is back! We loved Scarlet so much! [She] is brilliant and she hit the ground running. She bought a real wit and charm to the show that was sadly lacking."
We can't wait to read all about it!