Scarlett Moffatt Has Some Seriously Strange Celebrity Crushes!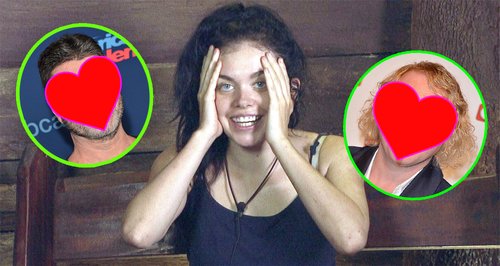 Let's just say the Gogglebox star and I'm a Celeb winner has a penchant for older chaps...
Queen of the Jungle Scarlett Moffatt has let slip some of her fantasy celebrity crushes... and they're soooo not what we were expecting.
We predicted Ryan Gosling, Brad Pitt or maybe even Jamie Dornan, but David Cameron!
Yes, really! It turns out Scarlett is attracted to a powerful older man.
Of course, Scarlett is blissfully loved-up with her boyfriend Luke Crodden, so we aren't expecting her to be writing love notes to the ex-Prime Minister's pad anytime soon.
But we must admit we're surprised by the 26-year-olds choices!
As well as David Cameron, who she's described as "a little bit fit", she also has a soft spot for Simon Cowell!
She told The Sun: "He's bringing camel toes back to men. I didn't even know that was a thing until Simon Cowell did it. I just love how cool he is. He's just like Ant and Dec, he always wears black. I like that. It's mysterious. And I like that if he said, 'You look nice', he genuinely would mean it.
"He doesn't mess about does he? If he said, 'You look lovely tonight Scarlett', you'd be like, 'Yeah I must do'. It's a power thing."
Hhhmmmm interesting! Is it mad that we can sort of see where she's coming from!
But there's one more person who Scarlett loves... 43-year-old comic Leigh Francis, better known as Keith Lemon.
Yep, the Celebrity Juice comedian is high up on her wish list. Each to their own we suppose!
Perhaps she was inspired by these epic ladies...

What do you think of Scarlett's crushes? Let us know below...