Scarlett Moffatt hits back at claims that she's had plastic surgery
28 March 2018, 12:23 | Updated: 19 October 2018, 19:41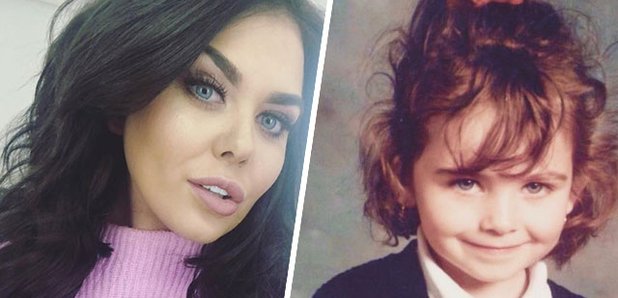 Scarlett Moffatt has taken to Instagram to respond to claims that she has had plastic surgery.
Scarlett Moffatt has responded to rumours claiming that she has had plastic surgery done.
Her comments come after a number of fans questioned her change in appearance since she first came into the limelight in 2013.
Taking to Instagram, with a throwback image of herself when she was younger, the TV star wrote: "This is me age 6. I have the same button nose, chubby cheeks & monobrow that I do now (just now highlighter and contouring exists ha).
"I also have the same attitude in that life is measured by how many times I laugh a day and how much love I have in my heart. Because that's all that truly matters! Ladies, women, girls... despite what most media thrusts upon you ... we are more than an aesthetic shell.
She added: "I like to stay positive & focus on my fellow females' achievements... as women we are more than our looks, weight, clothes, our partner!!
"Stay strong & let's not let this 2018 social conformity of behaving a certain way bring us down!! In the words of Little Mix's Jade "we can wear what we want & twerk if we want" #girlpower."
Fans were quick to support Scarlett, with one writing: "Yes Scarlett this is the spirit we want!!!".
Another added: "So true, keep on smiling, laughing, loving and living all of you". Others advised her to ignore the rumours, with one fan saying: "You are a beautiful young vibrate woman. Please ignore the haters."
Couldn't have put it better ourselves!
Watch more: