Scarlett Moffatt speaks out ahead of this week's Saturday Night Takeaway
28 March 2018, 07:00 | Updated: 19 October 2018, 18:13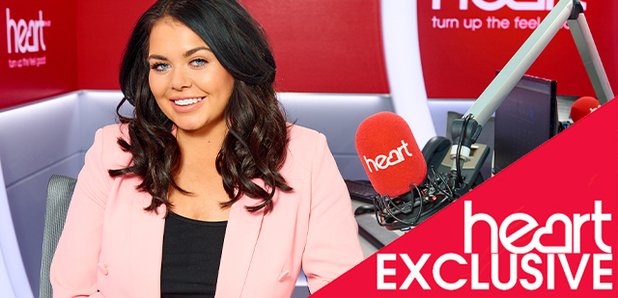 The TV star, who will be appearing as a guest host on Heart, was a hot favourite to host the remaining Saturday Night Takeaway episodes.
Scarlett Moffatt has spoken out after fans called for her to present Saturday Night Takeaway in pal Ant McPartlin's absence.
The former Gogglebox regular, 27, who has been a co-presenter on the ITV show since 2017, was suggested as a stand in for the 42-year-old after he returned to rehab after being arrested for drink driving last weekend.
While she refused to go in to too much detail about the preparation or new format of the remaining two shows of the series, she told Heart.co.uk: "I just think whenever you get a compliment in life it's nice, isn't it?
"Even if it's just when you're walking down the street and someone gives you a little smile, it's sort of like a compliment isn't it - so I just think we need more positivity in the world."
Scarlett, whose huge fan base loves her bubbly personality and positive outlook on life, added that she thinks people need to spend less time looking at other people's lives and focus on remembering their own special memories.
She said: "I feel because everyone's super busy, you don't get time to just sit down and remember the fun times with our family and friends - so actually I'd advise everyone to do that.
"If you have a spare half hour rather than sitting on your socials, maybe just think about stuff, because I remembered loads of stuff that I'd forgotten and it makes me smile about it when I think about it."
Scarlett was able to include some of her favourite memories in her autobiography, which is being released on paperback on April 5.
Referring to the tome - which is now titled Me Life Story - she said: "I feel like it's quite therapeutic, I really enjoy writing, especially when it's funny stories from your childhood and stuff."
Scarlett is also a strong voice when it comes to self-love and body positivity, and despite changing shape over the years, has never stopped smiling or embracing her figure.
Fans have seen her looking stylish in everything from red carpet dresses to gym wear and comfy outfits ideal for watching TV in, so it's no surprise a fashion line could be on the agenda.
She explained to Heart: "I think style is a really unique thing.
"I try and encourage people to just enjoy wearing whatever clothes they want, so they don't have to conform to what society says we have to wear.
"I think one day I might like to have my own little fashion range, like Rochelle - she's smashing it with New Look!"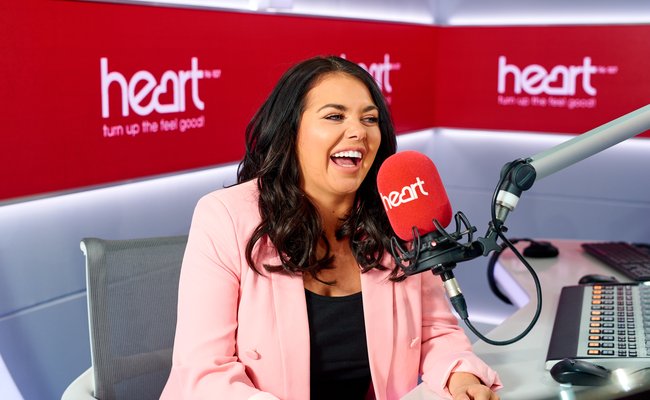 Scarlett is joining Heart as a special guest presenter this Easter, hosting a show across the network on Monday 2nd April 7-10pm. She will join Heart's feel good weekend line-up alongside Rochelle Humes, Annaliese Dayes, Lilah Parsons and Emma Bunton.
She announced: "One of my favourite things to do is put Heart on in the car and belt tunes out with my mam and little sister, so I am proper excited to be joining the Heart team for the day.
"I'll be dancing around the studio and singing along to all my favourite feel good tunes, so make sure you tune in - it's going to be loads of fun!"
WATCH! Toff gets her Jungle crown from Scarlett: