Scarlett Moffatt Slams Tabloids For Body Shaming Her In The Worst Way
19 January 2018, 11:08 | Updated: 19 October 2018, 19:40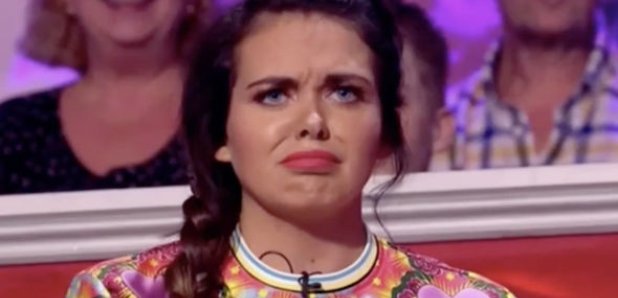 The Geordie beauty hit back at a report that shamed a recent photo of her.
Scarlett Moffatt is not scared of showing her natural beauty and her fans love seeing her make up free selfies on Instagram and body confidence posts.
But it appears that even bubbly Scarlett isn't immune from body shaming after a recent online report called her out for working 'her best angles'.
The Mail Online published a paparazzi photo of Scarlett taken during her recent trip to Orlando where she is filming for Ant and Dec's Saturday Night Takeaway and put it next to her latest Instagram post in which she is wearing the same outfit.
They said: "it was notable to see that the image portrayed on social media was helped by angles and lighting" while slamming Scarlett for previously warning girls that what they see on social media isn't always what it seems.
It is a fact of social media culture that what people upload onto Instagram is the best 10% of their life, and celebrities should be allowed to upload photos they love of themselves even if it does include working the camera more than usual.
All celebrities are guilty of this, but what makes Scarlett different is that she saturates her social media account with honest posts and inspirational messages for her followers who may be experiencing body confidence issues like those she admits she has experienced before.
To slam her over a picture that she had no control of or any idea it was being taken vs one that she took of herself to feel and look good seems unfair to us. Many of Scarletts celebrity friends totally had her back on the issue...
You're gorgeous . End of. @ScarlettMoffatt https://t.co/u51bF2n47g

— Rylan Clark-Neal (@Rylan) January 18, 2018
I'll say it again and this time I'll shout it! YOU ARE BLOODY WONDERFUL @ScarlettMoffatt

— Gaby Roslin (@GabyRoslin) January 18, 2018
Keep being you Scarlett!