Scientist Stephen Hawking Has Passed Away Aged 76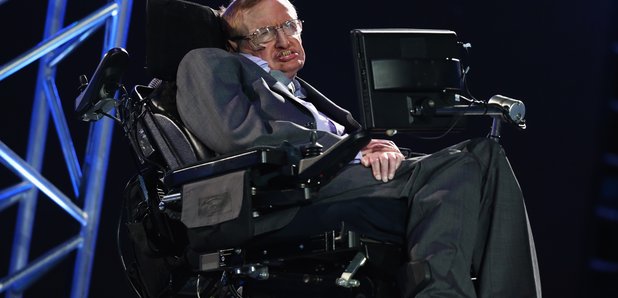 The renowned scientist will leave a legacy of groundbreaking work behind.
Professor Stephen Hawking, arguably the world's most famous scientist, has passed away aged 76.
Hawking's three children, Lucy, Robert and Tim have shared a statement on behalf of the family revealing the sad news.
They said: "We are deeply saddened that our beloved father passed away today.
"He was a great scientist and an extraordinary man whose work and legacy will live on for many years.
"His courage and persistence with his brilliance and humour inspired people across the world.
"He once said: 'It would not be much of a universe if it wasn't home to the people you love'.
"We will miss him forever."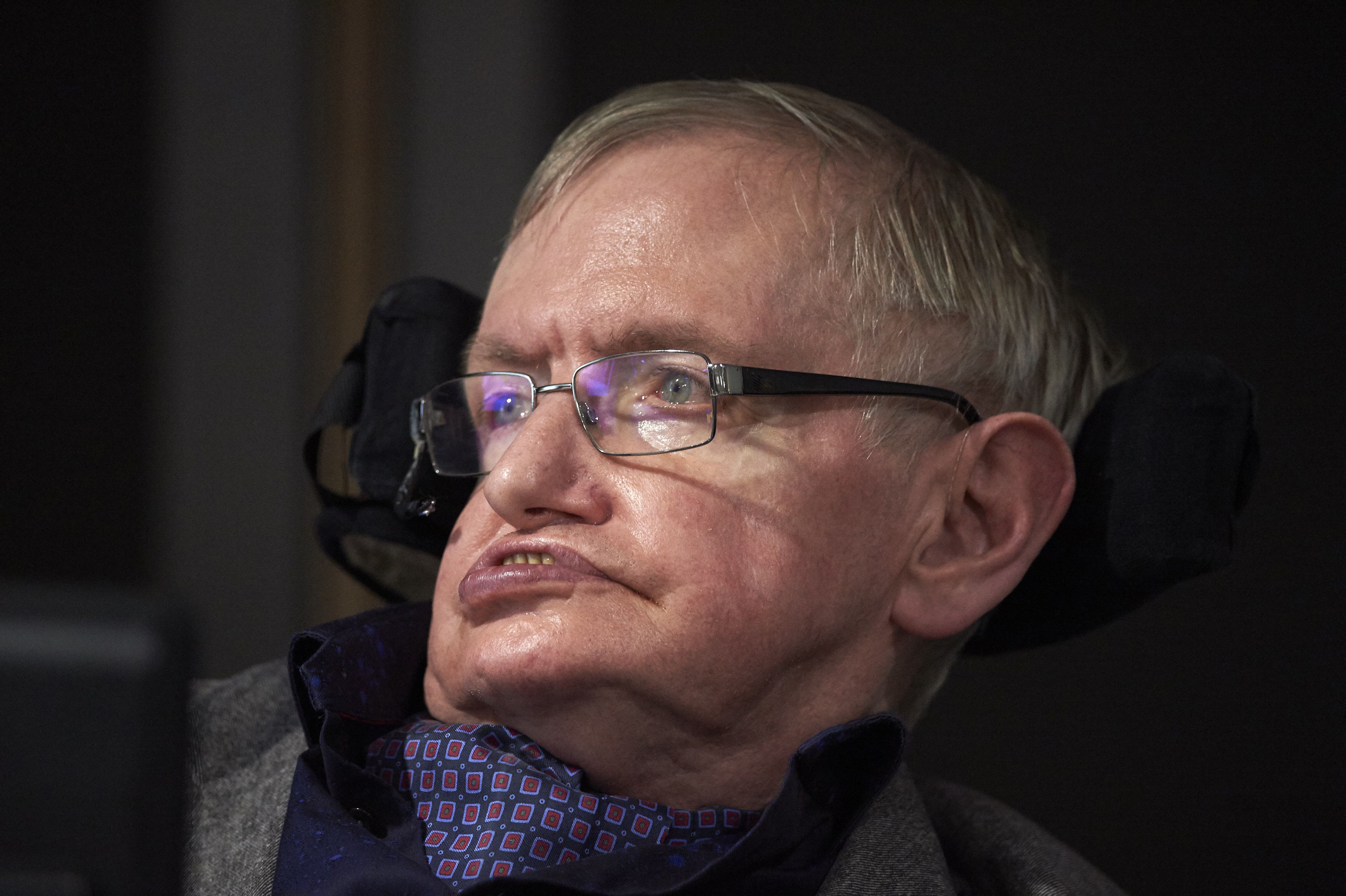 Stephen Hawking was diagnosed with motor neurone disease at age 22 which left his entire body paralysed yet despite the disease continued to do outstanding work thanks to his brilliant mind.
His best selling popular science book, A Brief History Of Time, made his work and research accessible to the wider public.
His work within science around blackholes and relativity is groundbreaking and a lasting legacy that has ensured the physicist will remain firmly in the history books.
His life story was made into a film called The Theory Of Everything in which actor Eddie Redmayne played the scientist.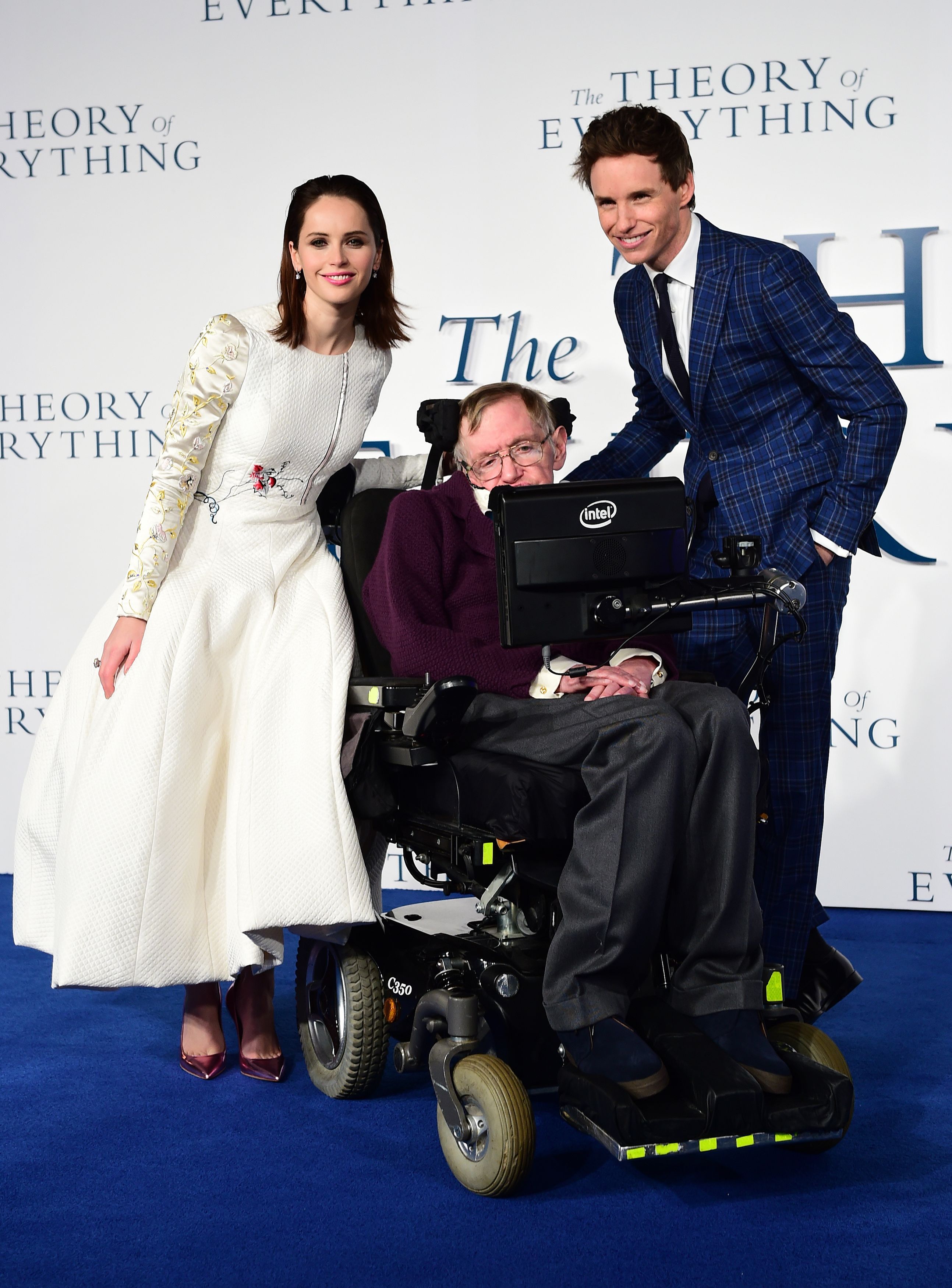 Felicity Jones, Eddie Redmayne and Stephen Hawking | Picture: PA
Tributes have been pouring in across the globe for the Professor
Science comedy show The Big Bang Theory, on which Stephen Hawking once had a cameo, gave tribute...
In loving memory of Stephen Hawking. It was an honor to have him on The #BigBangTheory. Thank you for inspiring us and the world. pic.twitter.com/9rWoYqIToy

— The Big Bang Theory (@bigbangtheory) March 14, 2018
Physicist and TV presenter Professor Brian Cox also gave his thoughts on the sad news...
Sad to hear about Stephen Hawking. What a remarkable life. His contributions to science will be used as long as there are scientists, and there are many more scientists because of him. He spoke about the value and fragility of human life and civilisation and greatly enhanced both

— Brian Cox (@ProfBrianCox) March 14, 2018
More information to follow.