WATCH! Selena Gomez Breaks Down As She Thanks Friend For Saving Her Life
1 December 2017, 11:48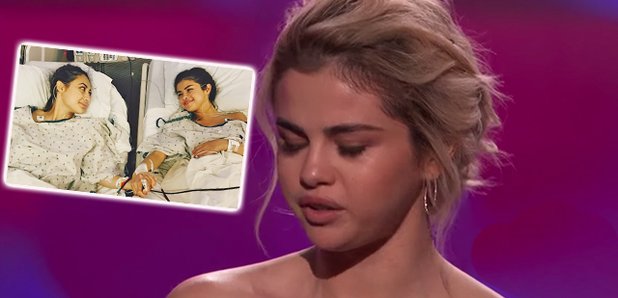 The singer and actress recently had a life saving kidney transplant.
Last night the Billboard Women In Music Awards celebrated some fantastic and inspirational women from across the music and entertainment industry.
One such celebrated woman was 25-year-old singer and actress Selena Gomez who was awarded the coveted Woman Of The Year prize and delivered a tearful acceptance speech.
She broke down as she thanked her best friend, Francia Raisia, who donated her kidney to the star after she fell ill and required a transplant after suffering with complications due to lupus.
Picture: PA
Francia was alongside her best friend on the night as she received the accolade and Selena humbly said:
"I think Francia should be getting this award. She saved my life… I feel incredibly lucky. Honestly, I couldn't be more grateful for the position that I've been given in my career from 7 to 14 to now"
She added: "I feel like for me, with my music, I've been able to illustrate the things that I want. 'And I'm reminded by a team of people who believe in me even when I don't myself, and I couldn't be more luckier."
What an incredibly lucky lady she is to have such a wonderful friend by her side!