Selena Gomez Mends A Broken Heart After Opening Up About Kidney Transplant
31 October 2017, 11:57 | Updated: 12 July 2018, 13:59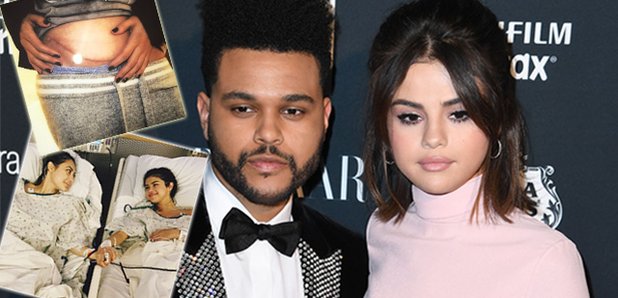 Selena has split with her boyfriend The Weeknd, and it looks as though she could be leaning on her ex Justin Bieber for support.
Selena Gomez could be set to rekindle their six-year-relationship with Justin Bieber, two years after they broke up.
The 'Come and Get It' hitmaker has reportedly split up from singer The Weeknd after 10 months of dating after she was spotted hanging out with her ex Bieber three times this past week.
According to reports, Selena's relationship with The Weeknd became strained because they weren't able to deal with the "distance" between them.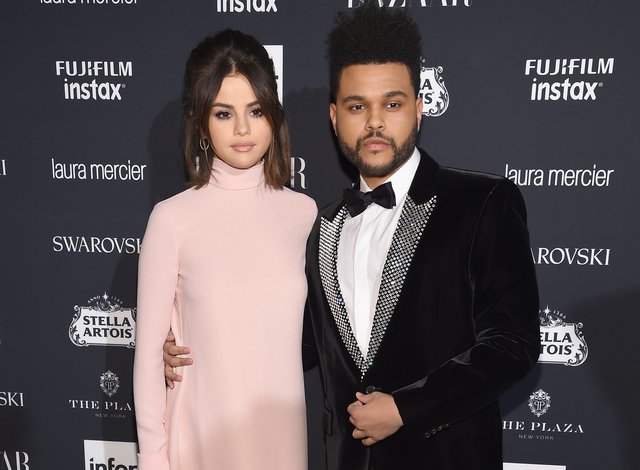 A source told E! News: "It's been hard for them to come to the realisation that this is the direction things were heading, but it's been hard for months. They have been open and honest about it and where they were going. Distance definitely played a factor."
Despite deciding to call time on their romance, Selena and the Weeknd are adamant they want to stay friends.
The insider added: "They are still talking and will remain friends. They have been very grown-up about it."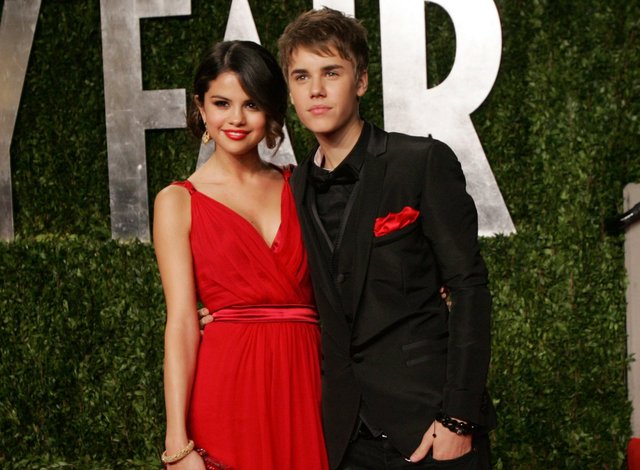 Meanwhile, 'Jelena' fans appear excited at the prospect of seeing their two favourite popstars back together after Selena and Justin were spotted hanging out at a breakfast spot in Los Angeles on Sunday and enjoying a church service.
if jelena can come back from the dead, anything IS possible. Monday inspiration! pic.twitter.com/pEN62MlSGg

— kara (@jelengend) October 30, 2017
Ok Selena and the weeknd split and Selena and Justin Bieber went out to breakfast
Christmas came early this year people, Jelena is happening

— нεαтħεя ßεмιs (@heather_bemis) October 30, 2017
Despite the joyous response from fans, Selena's family aren't so happy with the news and are reportedly furious that she has been hanging out with Bieber after they had multiple breakups throughout their turbulent relationship.
However, it's claimed that the 23-year-old pop star is doing everything he can to prove that he's changed.
"Justin is aware Selena's family is not thrilled they are hanging out. They think he caused Selena a lot of grief," a pal told PEOPLE. "Justin hopes he can prove to them that he has changed."
Meanwhile, Selena has spoken out about her recent kidney transplant, but it's claimed the stressful experience also put a strain on her relationship with The Weeknd.
A source told Entertainment Tonight: "They're done. It wasn't going to last. During the kidney stuff, Selena really relied on her friends as opposed to The Weeknd. He just wasn't really available to drop everything he had going on to be with her full-time. He was supportive and sweet of course, but it was really a journey with her and her friends - especially Francia [Raisa], of course. "
"They really tried to connect in New York, they were spending a lot of time together and were basically living together, but when his schedule picked up, they just started to drift again. She flew out to Vancouver and I think that was basically a last ditch effort to make it work."
Could Jelena reprise their role as the world's favourite power couple?