Selena Gomez Faced Life Threatening Complications During Transplant Surgery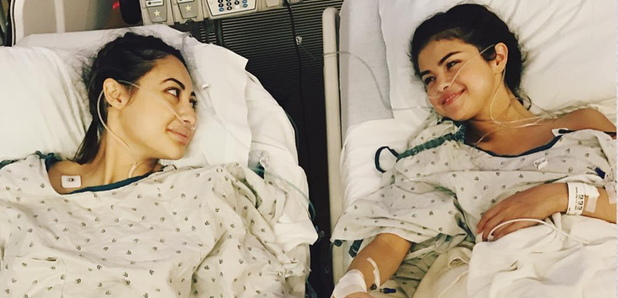 The Come And Get it singer underwent life changing surgery last year but things nearly didn't go as planned.
Last year the news broke that Selena Gomez was suffering from Lupus and had to undertake a kidney transplant surgery in order to rid her of the disease.
Her best friend, 29-year-old Francia Raisa was the donor and the pair went into surgery at the same time in order to save Selena's life.
This was over six months ago now, and both girls are doing fine but Francia just revealed a shocking fact about the surgery that fans were previously unaware of.
She revealed to W magazine: "Recovery was hard. Selena did have a complications too."
"A few hours after our surgery I woke up and had a text from her that said I'm really scared. My kidney was very active, and when it turned I broke an artery. They had to take her into emergency surgery and get a vein from her leg and build a new artery to keep my kidney in place. She could have died."
They kept their surgery a secret for months while they both underwent recovery before Selena broke the news to her fans with a very emotional Instagram post back in September.