Serena Williams' 5 Month Old Is Following In Her Footsteps With THIS Cute Gift
2 February 2018, 12:04 | Updated: 2 February 2018, 12:23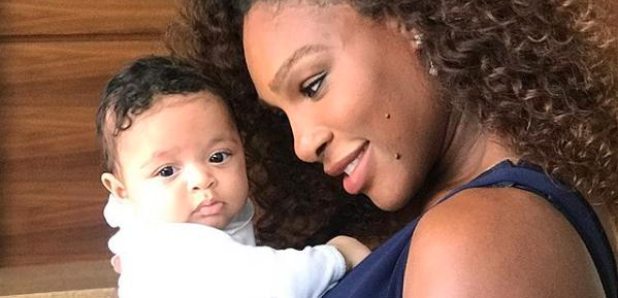 She's following in her mum's footsteps.
Since giving birth to her gorgeous daughter, Alexis Olympia, we knew it was only a matter of time before Serena Williams taught her a thing or two about tennis.
Whilst she's not quite ready to hit the courts just yet, Serena has set Alexis on the right path by getting her the most adorable mini Wilson tennis racket.
Her tennis champ mother shared an image on her Instagram of Alexis clutching her new gift with the caption:
"Olympia Ohanian, at match point, championship point, even without her shoes she's hard to beat. Serving now For her 12th Wimbledon title. 3 more than her mum Serena."
Not only is Alexis familiarising herself with the odd tennis bat, she's also following in her mum's footsteps by racking up a whopping 258,000 followers on Instagram! Then again, we expect nothing less from Vogue youngest EVER cover star.
Her Instagram bio reads: "Everything here is from Mama (@SerenaWilliams) and Daddy (@AlexisOhanian)" and is filled with cute images and videos with funny captions from her point of view.
She has quite a while to catch up to compete with her mum's steep 7.5 million followers, but she's getting there!
Watch more: