Serena Williams' Video Proves Why Humans Should NEVER Eat Dog Food.
Serena Williams' Snapchat story about eating her dog's food
03:51
The tennis pro sampled the gourmet meal for her pampered pooch, and the results weren't pretty!
Serena Williams is used to eating at the best restaurants in the world, so it's no surprise she expects the best when it comes to her pet dog.
The professional tennis player was keen for her pet to try out the local doggy delights during her recent trip to Rome, Italy, but not without sampling the dishes herself.
In a hilarious video posted to Snapchat, Serena is seen showing off the fancy gourmet menu for dogs that includes three indulgent courses for canines priced between 15 to 16 euros each!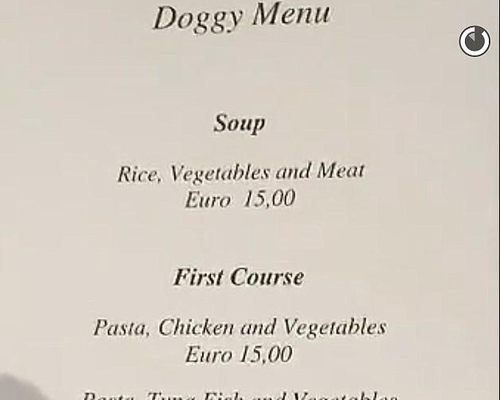 "They have this menu for my dog, because Chip left his food - can you imagine?" she told fans on the social networking site, giving them a glimpse of the menu.
"On the doggy menu it has soup, and all this other good stuff, look at that. So today I'm like, 'I might want to taste this food'," Serena explained. "So I ordered him the salmon and rice, because I thought, 'I eat salmon.'"
BIG MISTAKE!
"Before you judge me, look at it," she said, in an eager bid to win over skeptical viewers about the decision she made.
"That's the salmon and rice - it's kind of mixed together, right? I thought, 'What the heck, I'm going to try a piece. It looks good'. So I ate a spoonful. Don't judge me! I ate a spoonful!"
Obviously, it wasn't long before the tennis pro had a dodgy stomach.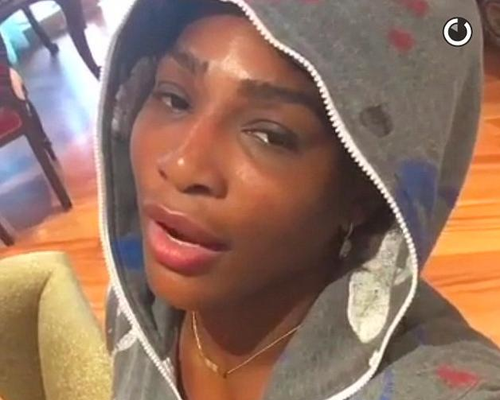 "Let's fast forward to two hours...I just ran to the toilet like I thought I was gonna pass out!" she overshared.
Reflecting on her mistake, Serena admitted that the food didn't taste right, and soon realised it probably wasn't fit for human consumption.
"I mean, it did taste weird, I force-swallowed it. It tasted a little bit like a house cleaner kind of thing. I don't know what they put in this dog food, but Chip liked it and it looked good."
Serena added: "But I don't think it's consumable for humans. They should've wrote that! So now I feel really sick. It was just a spoonful".
Well we could have told you that Serena! In future, you might want to stick to a gourmet restaurant instead.