Serena Williams Gets Starstruck By THIS Royal At Wimbledon.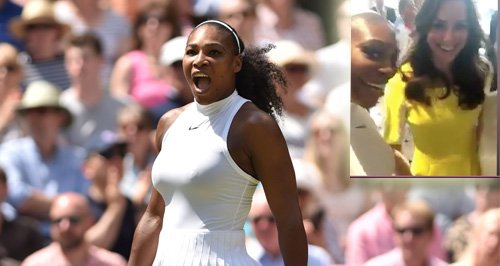 The tennis pro is a celebrity in her own right but she was a little taken back after meeting her royal idol this week...
Tennis ace, Serena Williams might be a queen of the court but she found herself in the company of a real royal after the Duchess of Cambridge made an appearance at Wimbledon to watch her game.
The 34-year-old athlete couldn't resist the opportunity to take a selfie with Kate after bumping into her backstage, and was keen to commemorate the moment with a video for her fans.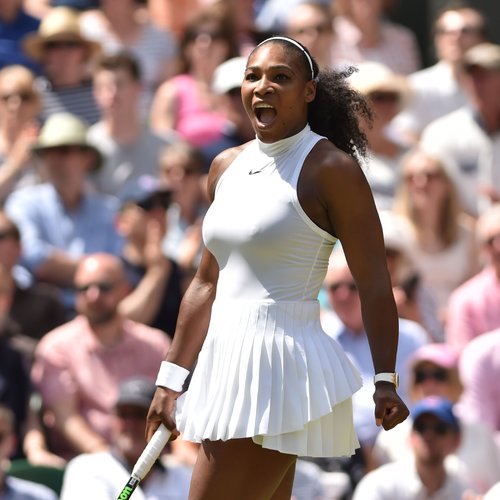 In the snap posted to Twitter, the reigning Wimbledon champion is seen putting her arms around the Kate's waist and smiling of the camera.
Obviously excited by the guest of honour, Serena says: "OK so I'm in the 'in crowd' now. I'm with royalty!"
However, there was also another addition to their close knit crew, as Sophie, Countess of Wessex, dashes into the shot and cuddles up to the Duchess after being beckoned over by the royal.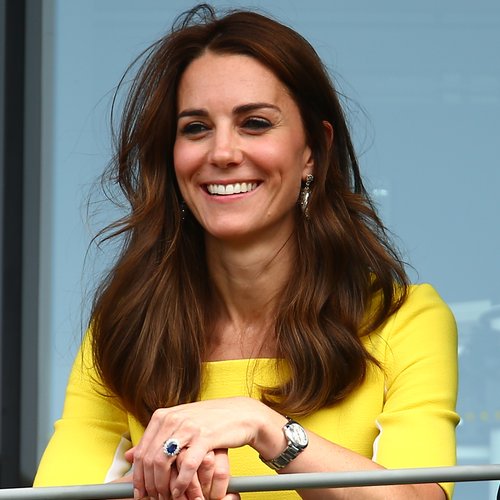 Speaking about her royal visitors after the match, Serna said: "It was really nice to meet with them (the Duchess and Countess). I actually didn't know they were both here.
"It was really cool, we just had a chat about the matches. I was surprised - it was a good thing that I did not see that they were there, maybe I would have gotten a little nervous. But yeah, it was really cool."
Who knew they were friends eh?