Is Sex and The City Back On The Big Screen After 5 Years?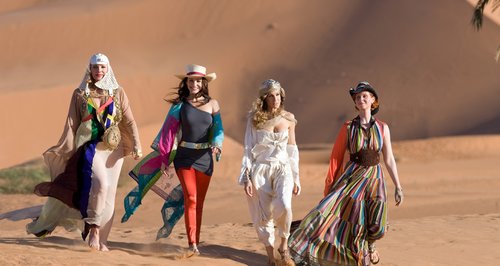 Sarah Jessica Parker may have let the cat out of the little brown Bloomingdales bag!
The star of the popular 90s television series, Sarah Jessica Parker has set tongues wagging as to whether a third film is on it's way by hinting thats she will reprise her role as Carries Bradshaw.
The 50-year-old actress took Instagram where she wrote a cryptic message which seemed to confirm the rumours.
She wrote: "Well. I guess the cat's out of the (little brown) bag. "As usual, we will keep you posted on every detail as we are able."
She added: "I'm under strict gag order until then."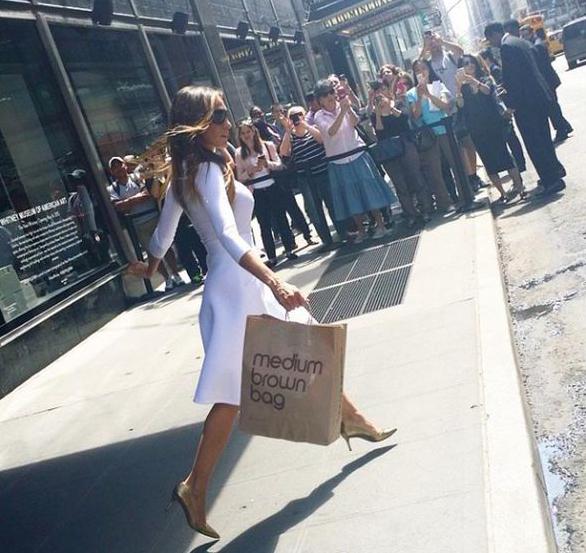 It's been five long years since the last film and there is no word yet as to whether Sarah's co-stars Kim Catrell, Kristen Davis and Cynthia Nixon will reprise their respective roles as Samantha Jones, Charlotte York Goldenblatt and Miranda Hobbs.
Since the iconic HBO series ended in 2004, there has been two films continuing the story of four best friends living in Manhattan.
8 scenarios that would have us on the edge of our seats in Sex and the City 3!
1. Carrie finds out she's expecting a baby with John Big
2. Another cameo from Carries ex-boyfriend Aiden
3. Samantha Jones has a spiritual awakening and decides to go celibate.
4. She fails miserably following a steamy encounter with her hunky actor ex-boyfried Smith.
5. Miranda is met by a female rival at work which leads to some hilarious office antics
6. The gang jet off to another glamorous location like London during the buzz of fashion week.
7. We find out that Charlotte has separated from her husband but is going to extreme lengths to keep it a secret from the gang.
8. More fabulous outfits and plenty of shoe porn courtesy of Carrie Bradshaw's amazing wardrobe.