Forget The Euros! These Tattooed Rugby Hunks Are Making Us Drool.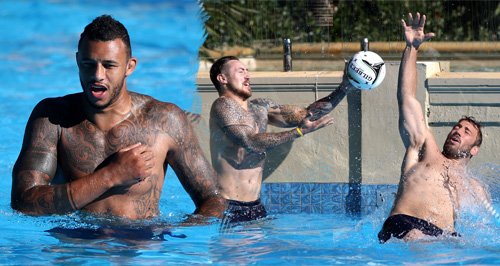 As footie fans countdown to the Euro cup this week in France, the rugby team are the real ones we fancy.
Forget Wayne Rooney, we can't get enough of Chris Robshaw and his hunky teammates who make up the England rugby union team.
If there was ever any debate over which sport has the hunkiest men, then the argument has been quickly settled. It's clear from these sexy new photos that the rugby boys put the England football team in the shade with their god-like physiques.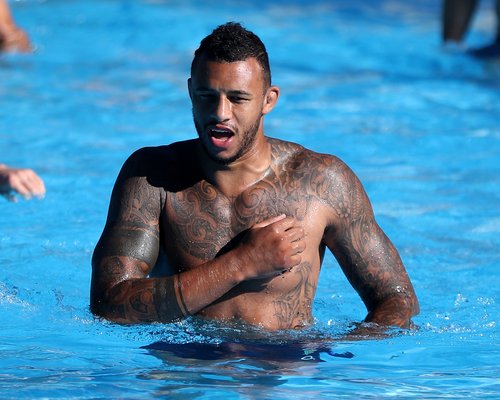 The statuesque team of hunks, made a big splash during their recent trip to Australia as they played little water polo as they gear up for their first test match.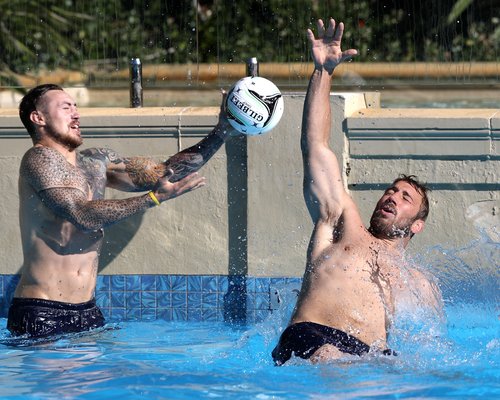 Baring their broad chests and muscular shoulders, the likes of Courtney Lawes and Jack Nowell showed off their impressive body art featuring a number of intricate designs.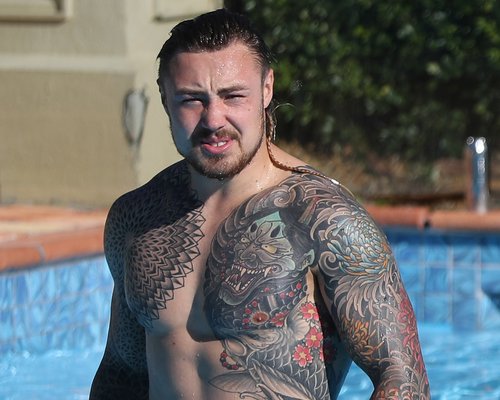 Jack claims his tattoos are part of his heritage, and boasts a Japanese-style design across his chest and almost his entire upper-body, while Courtney's floral design makes us swoon.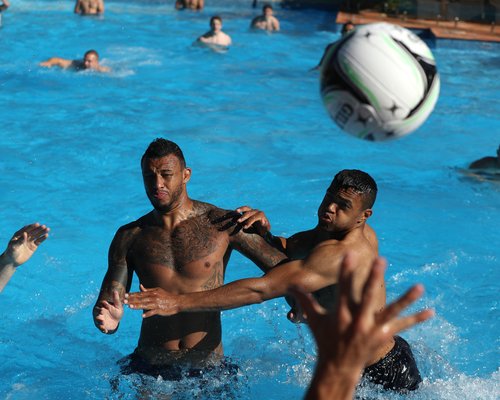 Teimana Harrison also has a collection of tribal tattoos including a Prince of Wales fleur-de-lys on his chest.
Well, thanks to this but lot, we know what game we'll be watching!