Sharon Osbourne Just Shamed Kendall And Kylie Jenner In The Most Public Way
30 June 2017, 11:51 | Updated: 30 June 2017, 11:54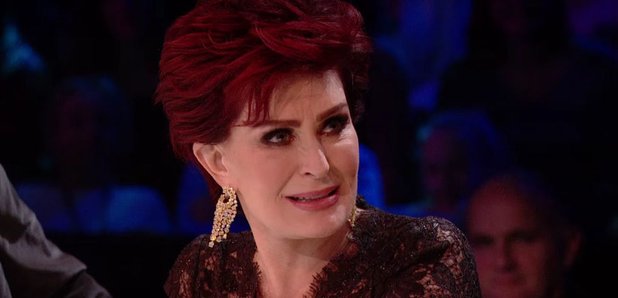 The flame haired TV star made her opinion on the Jenner sister's new clothing range VERY public.
If there's one Hollywood mama you don't want to mess with it's Sharon Osbourne.
The matriarch of the Osbourne family and wife of heavy metal superstar Ozzy Osbourne is famous for her straight talking ways and is definitely not one to back down.
So it's no surprise she spoke out against Kendall Jenner and Kylie Jenner's new range of 'vintage' inspired t-shirts baring her husbands face.
The youngest in the Kardashian-Jenner clan recently released the designs under their Kendall + Kylie line of clothing and put their portraits alongside that of Black Sabbath singer Ozzy and other musical legends including Notorious BIG and 2pac.
The red-headed X Factor judge made her opinion on the tees very public....
Girls, you haven't earned the right to put your face with musical icons. Stick to what you know…lip gloss. pic.twitter.com/BhmuUVrDBn

— Sharon Osbourne (@MrsSOsbourne) June 29, 2017
Awkward!
And she wasn't the only person peeved by the apparel as Notorious BIG's - real name Christopher Wallace - mother posted a passionate outpouring on Instagram revealing the Jenner's didn't ask permission to use her son's image and branded the clothing 'disrespectful' and 'exploitation at it's worst'.
It's no surprise that the girls have now turned around and totally pulled the line from their website, even issuing an apology to those who they may have offended with their tees.
Since the controversy swept the internet and the backlash grew, Kendall and Kylie have now both issued statements on their Twitter accounts apologising for the poor judgement in designs on the t-shirts.
The statement reads: "These designs were not well thought out and we deeply apologise to anyone that has been upset and/or offended, especially to the families of the artists.
We are huge fans of their music and it was not our intention to disrespect these cultural icons in anyway.
The tee shirts have been pulled from retail and all images have been removed. We will use this as an opportunity to learn from these mistakes and again, we are very sorry".
Sharon definitely taught them a lesson there!