Sharon Osbourne Is Quitting Showbiz After Almost 50 Years In The Industry
25 August 2017, 11:13 | Updated: 25 August 2017, 15:11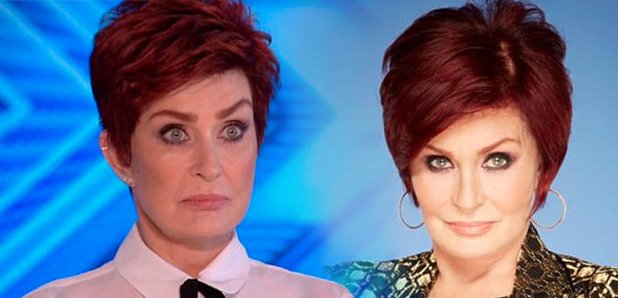 You won't be seeing her on telly forever.
The 64-year-old star - who is a judge on 'The X Factor', a panellist on 'The Talk' and manages her husband Ozzy Osbourne's career - has revealed that she plans to retire within the next five years in order to keep her "dignity".
She told The Sun: "I've given myself five years then it's time to say goodbye from the industry.
"I just think that it would be enough, I want to keep my ¬dignity. I've been working since I was 15 in this industry and I think that's enough.
"It's very difficult if you're at a gig and you're the oldest person in the room.
"I think when you get to a certain age it can be somewhat embarrassing.
"I don't want to be one of those people standing at the side in a mini skirt pretending you love it. No — not for me. I want to go out with dignity.
"I will spend time with my family, my grandkids and my hubby."
Sharon also revealed last year that she was encouraging Ozzy, 68, to retire before he turns 70.
She said: "It's not going to be within the next year, but it's coming up.
"I don't want Ozzy singing Crazy Train at 75. I think it's best you go out before you hit that 70 and go out on top."
Meanwhile, Sharon and Ozzy recently renewed their wedding vows in an "intimate" ceremony after she forgave him for cheating on her.
A source said: "This is something Sharon has wanted for some time. She had been talking about the possibility with friends since last year after dealing with their problems.
"But when it came to the day itself she wanted to keep things very low-key. They are obviously used to doing everything in the spotlight but made a conscious decision to keep this quiet. It was just an intimate family get-together at the hotel with their children and very nearest and dearest there."