Sophie Ellis-Bextor Reveals Her Big Parenting Pleasure And We Can Relate!
14 June 2017, 12:56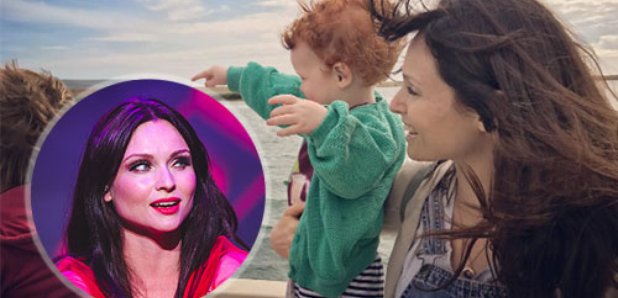 The singer revealed one of the guilty pleasures of being a mum to her four sons!
Sophie Ellis-Bextor has been the reigning queen of disco ever since her smash hit Murder On The Dancefloor stormed the airwaves.
She's still ruling over dance floors nationwide and we caught up with her at the Mighty Hoopla festival in London to find out more about how she juggles being a parent and a pop princess.
The day festival took place only a couple of weeks after the Manchester terror attack which shook the music industry and Sophie explained how the tragedy affected her as a performer.
"After what happened in Manchester I was feeling very muted and blue like I'm sure a lot of people were. I then performed last weekend in Birmingham pride and having everybody singing together and dancing together is a good way to make everybody feel united."
Mighty Hoopla, which is focused around LGBT pride and champions unity and acceptance certainly felt like the perfect tonic for what had been a sad few weeks in music and Sophie remarked that she was ready to bring the feathers and glitter.
But she cheekily revealed that she can sometimes use her flamboyant dress sense to embarrass her kids. Something that she described as "one of the untold pleasures of parenting"...we can ALL relate to that!
Despite being a singer and having a hubby, Richard Jones, who was in rock band The Feeling, her four sons still don't think they have 'cool' parents.
"Nobody has cool mums and dads, they don't exist and I can embarrass like no one else" she teased, and went onto explain that her wardrobe comes into play when leaving her sons red-faced.
"Dancing, singing, making up songs. Putting on stupid sparkly clothes and saying is this too much? The limits are endless! I can really go for it. Nobody tells you how much fun it is."
She and Richard have four sons together and their eight-year old ofter gets 'mortified' by his mums antics! But she doesn't care, "you just loose your inhibitions!"
This makes us feel way cooler about embarrassing the kids now, thanks Sophie!