She's Mama Spice! Geri Horner Has Announced Some HUGE Baby News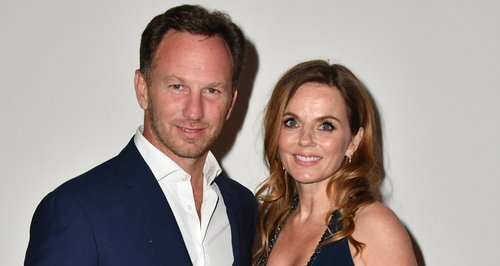 The 44-year-old Spice Girl is expanding her brood with husband Christian Horner, and one bandmate has already offered up her babysitting services!
A BIG congrats is in order for Geri Halliwell, who has revealed she is expecting her first child.
The 44-year-old star is set to welcome her first child with husband Christian Horner, following their lavish wedding last year, and debuted her burgeoning baby bump at the Attitude Awards on Tuesday night.
Geri, who already has 10-year-old daughter Bluebell from a past relationship, was positively glowing as she wowed in a navy halter neck dress which clung to her growing bump which had already formed an impressive size.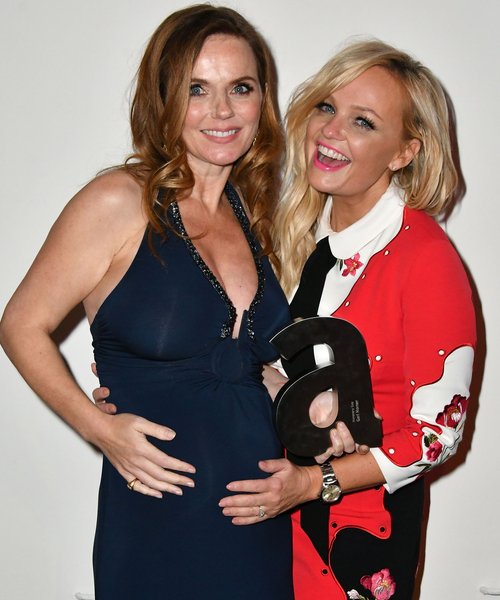 (Picture: Rex) Emma Bunton revealed she has known the news for a while but had to keep it quiet.
It's claimed the flame haired singer and her husband are 'overjoyed' to be starting a family together as a spokesman confirmed: "Geri and Christian are absolutely delighted to announce they are expecting their first child together.
"The couple are overjoyed with the good news and cannot wait to welcome the newest addition to their family."
In true ginger spice fashion, Geri borrowed a line from her number one single 'It's Raining Men' to announce the news on her Instagram account.
She wrote: "God bless Mother Nature #mamaspice (sic)," sharing a sketch of a heavily pregnant woman alongside the caption.
Shortly after her surprise announcement, the radiant songstress headed to the Attitude Awards ceremony where she was given a gong from the gay magazine.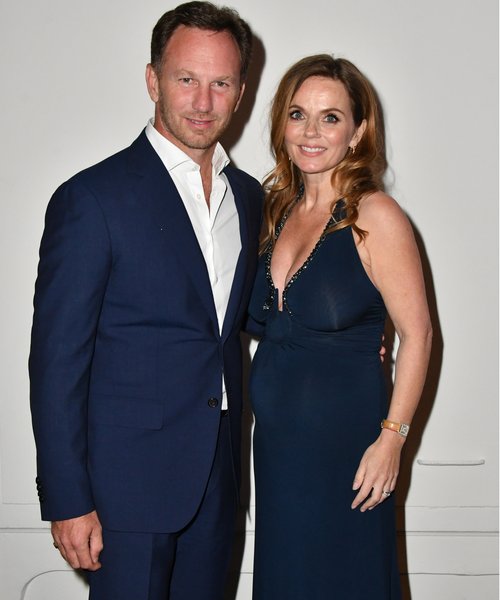 (Picture: REX) Geri Halliwell is expecting her first child with husband Christian Horner. The pair married in 2015.
On hand to celebrate the incredible news was Heart's very own Emma Bunton who revealed she had been having to keep schtum about the good news.
Speaking on the red carpet ahead of the ceremony, Emma told BANG Showbiz: "I've known for a while and I've had to keep it a secret, so it's wonderful that it is out in the open.
"I'm over the moon, she is going to be an amazing mum, for the second time. I'll be babysitting but we are all working mums so she doesn't need any advice from me. It's very exciting."
And the 40-year-old blonde beauty - who has two sons of her own, nine-year-old Beau, and Tate, five - admits that seeing her friends having children just makes her even more broody: "I'm always broody. It's awful. I just love bubba (babies)!"

Congrats Geri!