Will Victoria Beckham Change Her Mind On The Reunion? Emma Hopes So!
Emma Bunton Talks The Spice Girls Reunion And The Lion Guard | This Morning
06:25
Posh Spice has previously ruled herself out but Emma Bunton is still holding out hope...
Emma Bunton is hoping that Victoria Beckham will "change her mind" about an upcoming Spice Girls reunion.
The Heart presenter appeared on This Morning where she claimed that all might not be lost as the fashion designer might eventually come round to the idea like she did for their 2007 tour and their appearance at the 2012 London Olympic games.
Emma also revealed that she spoke to Victoria's husband David, who she claims supported the idea of the singer making a musical comeback.
Discussing Posh Spice's reasons for not returning, Emma confessed on This Morning: "For a long time she has wished us the best.
"I was talking to her at David's birthday party and he said,"You've got to do something". Maybe she will change her mind, she does that, who knows."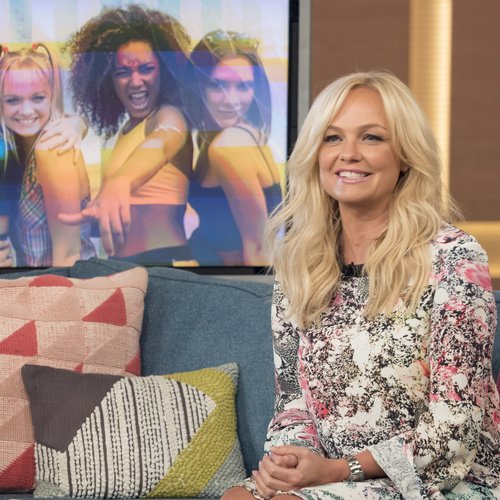 The comments come after it was announced that Emma Bunton, Geri Horner and Melanie Brown were planning to reunite as a threesome under the pseudonym GEM, after both Victoria and Mel C decided not to take part.
News emerged last month that the threesome have ALREADY been hitting the studio.
Clearly wasting no time when it comes to getting their new content up and out, rumours of the beautiful-sounding leaked lyrics began circulating and reportedly contained the words:
"Wipe up your tears of doubt, you've been crying lift up your dreams feels like you're flying, kids are laughing it's four in the morning, it's four in the morning, can't help smiling…"
However, Emma herself was quick to point out that: "It's not a single. The girls just love having a laugh in the studio and creating…"
Personally we're hoping that the new tune has a 'Spice Girls' feel to it and that it reminds us of the chart-topping girl band music we LOVED in the 90s.
The Spice Girls Have Some BIG News For Fans On 20th Anniversary Of 'Wannabe'!
After months of speculation the Spice Girls have dropped their BIGGEST hint yet that they might be making a comeback, however the potential line-up is looking a little different from what you might remember.
It looks like former Spice Girl members Emma Bunton, Mel B and Geri Horner have decided to soldier ahead with a reunion WITHOUT Mel C and Victoria Beckham.
The potential newly formed trio took to Youtube to announce the news and revealed that they will now be referring to themselves as GEM, an acronym of their first names.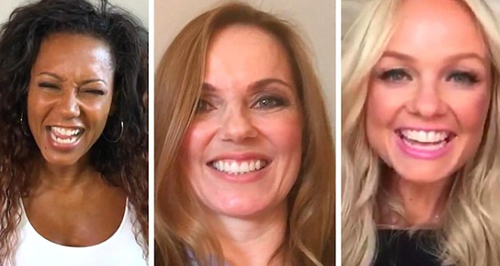 Credit: Youtube/Vevo
Fans will surely be shocked by the news, as they had previously been hoping that all five members of the iconic pop group would return to celebrate their 20th anniversary this year.
However Emma, Mel and Geri praised fans for their loyalty over the years and promised their return - if there is one - would not disappoint.
With the instrumental from their 1996 hit debut single Wannabe playing in the background, Mel B is first to pop up on screen, saying: "We've been thinking... We have the best fans in the entire world."
"You've stood by us for 20 years, and we wanna say a big thank you," adds Geri.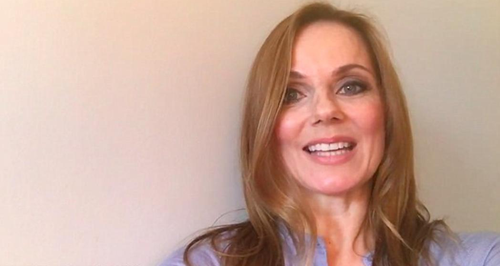 Credit: Youtube/Vevo
The trio then began to drop some major hints that they have something up their sleeves, as they teased a possible concert.
Heart's Emma, who was famously given the nickname Baby Spice, added: "We've had our ups and downs, but you've always been there."
Mel B continued: "And we wanna celebrate and have a party. And when we do..."
"You're all invited!" the three singers yell with excitement as the clip comes to a close.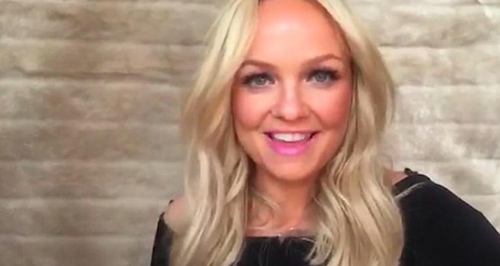 Credit: Youtube/Vevo
Keen to leave the fans wanting more, the split screen of the stars fades out before a message appears saying: '"Happy 20th birthday to all our fans. This is a celebration for you!
"We hope to tell you soon what you want. What you really really want. #Wannabe."
So what are they planning? A tour, a one-off gig? an album? Who knows!
For now, it seems that fans are losing their minds over the news with many taking to Twitter to express their shock.
If this Spice Girls tour actually happens I'm 100% going even if I have to sit in Hyde Park by myself

— hattie ward (@hattiewardd) July 8, 2016
Watching the 20years of the spice girls with a cuppa feeling incredibly old

— Em (@misscumberlin29) July 8, 2016
Not sure how I'm feeling about #SpiceGirlsGEM tho... #SpiceGirls #Spice20 #SpiceGirlsReunion

— Ry.i.am (@star_boi) July 8, 2016
if you wanna be my lovaaa you gotta get wit my friends #Wannabe #SpiceGirls #RezGirls #Lol

— Georgia (@MissMayStar12) July 8, 2016
We'll be on the edge of our seats waiting in anticipation. We can't wait to see what's next!