Stacey Solomon Reveals Her Biggest Fear About Marrying Joe Swash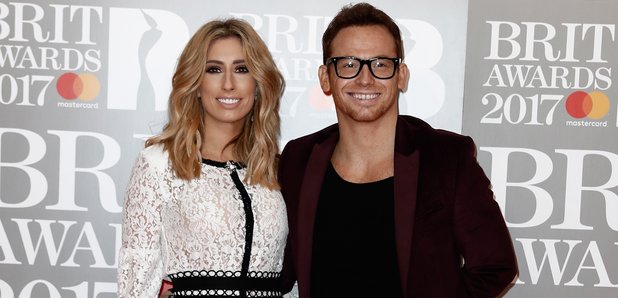 The Loose Women panelist gave some candid views about whether she would marry the 'I'm A Celebrity...' star in a recent interview.
Stacey Solomon and boyfriend Joe Swash have been together for two years now which has left fans speculating whether they will ever tie the knot, but in a recent interview with Fabulous magazine she revealed her fears for married life.
On the topic of marriage she said: "I don't want anyone to have the ability to take half of everything I've worked hard for."
"I've set aside money for my children to make sure they've got a roof over their head, and I still have to work really hard to carry on making that happen for however long I've got left on my mortgage."
"I wouldn't ever want to be in a position where that could be taken away from them, so I have to be sensible".
Stacey has worked hard to climb the showbiz ranks since she first broke onto our screens during the sixth series of the X Factor in 2009 where she came third.
Since then she's been a reality TV star, TV presenter and now a regular panelist on one of telly's biggest daytime shows, Loose Women, where she is known for her down to earth and frank views, so it's no surprise she wants to protect all that hard work.
But whatever the next chapter is for the couple, one thing's for sure, they're only going from strength to strength!