Stacey Solomon Didn't Shave Her Legs For A MONTH And The Result Is Hilarious!
1 December 2017, 16:57 | Updated: 1 December 2017, 17:04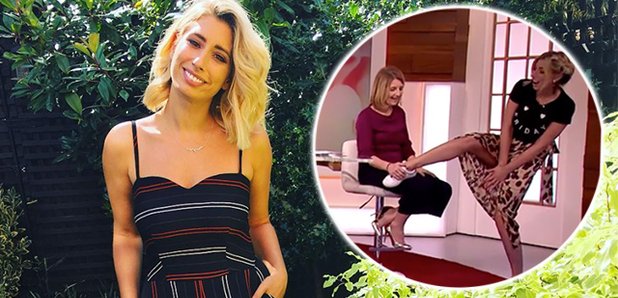 The star ditched the razor for November.
The start of December not only sees us rip open our advent calendars, it also sees many people reaching for the razor as Movember is complete.
And TV Presenter Stacey Solomon has kind of taken part in the no-shave November, or, as she called it "ditch it 'til December" - by leaving her leg hair untouched for the entire month:
The singer-turned-presenter revealed her lengthened leg hair to the nation, and had even taken to 'vajazzling' one of her legs to turn it into a "winter accessory".
Stacey, who surprised boyfriend Joe Swash by flying out to visit him whilst he works on 'I'm A Celeb Extra Camp', admitted that she didn't think about the fact that she would be mid-way through her no shave situation at that point.
She said: "I got there and he was like 'this like touching one of my best friends, like being in bed with my mates'. It is gross."
The 28 year old kept viewers updated with her progress during the month, and took a snap which left many wondering which leg was hers and which was her beaus: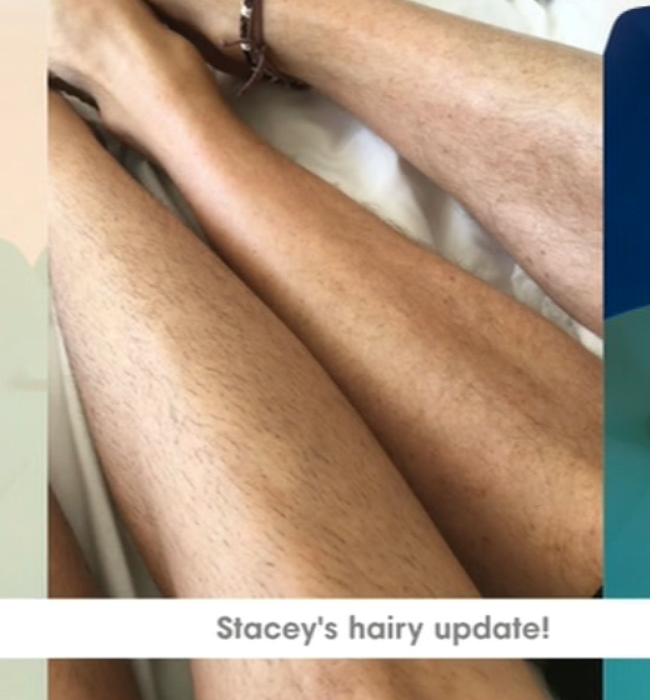 But, apparently, Joe wasn't too phased by the extra leg hair, as she revealed that he just 'switched off the lights'.
Nothing like a lovely bit of over-sharing, Stace!