WATCH! Loose Women's Stacey Solomon Gets Asked Question Of A Lifetime By Joe Swash On-Air!
Joe Swash proposes to Stacey Solomon on Celebrity Juice
00:25
See the moment the Loose Women panelist finally answers the question she's been waiting for.
Stacey Solomon and Joe Swash are probably one of the U.K's most loved-up couples, having both hinted on various occasion that they'd like to wed.
However, nothing could have prepared Stacey for the moment her boyfriend Joe popped the question in front of a LIVE studio audience on 'Keith Lemon's Celebrity Juice'.
The 'Eastenders' star appeared to take their relationship to the next level when he got down on bended knee and proposed to the 'Loose Women' panelist.
Of course, not all was as it seemed, and it turns out that the romantic gesture was actually a stunt to help them win points for their team.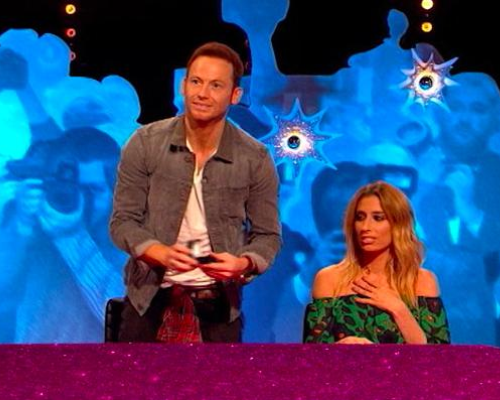 In the episode, which aired Thursday night, Joe surprises the studio audience as well as his shocked partner, when he presented her with a sparkly engagement ring.
During initial chats about Stacey's upcoming 27th birthday, Joe said: "I got her three pairs of trainers, some perfume and a nice ring…"
Host Keith Lemon replied, "Say that again...", to which Joe replied, "No, not a wedding ring, just a normal ring."
When the audience sighed in response, Joe insisted, "it was for the other hand!"
After being teased by Keith about the prospect of a proposal, Joe instead that the couple would wed in due time.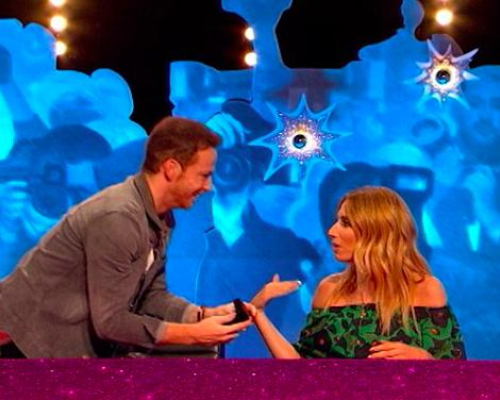 "I'm not against it, I'm just saying', Joe instead.
However Keith wouldn't let the matter drop as he continued to jeer: "It would be great if he did on the show, here."
Feeling the pressure, poor Joe explained: 'It's all in good time, I don't why everyone wants to rush!'
Producing a ring box complete with bling, Keith decided to up the anti with an offer Joe couldn't refuse as he said: "I'll give you this and if you propose to Stacey on the show, I'll give you a point for your team."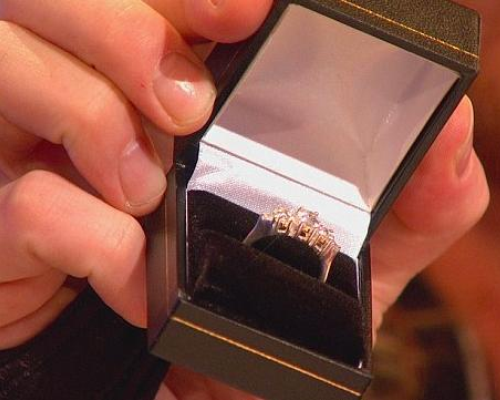 As the audience chanted, 'Do it! Do it!', in the background, Joe told Stacey, 'Will you marry me for this point! Say yes, please!', with the former X Factor finalist agreeing.
Well, it's not quite the romantic proposal we had hoped for, but hilarious nonetheless.