Stacey Solomon Drops HUGE Wedding Hints As She Tries On Dresses In Hilarious Video
31 August 2017, 08:07 | Updated: 23 October 2018, 13:15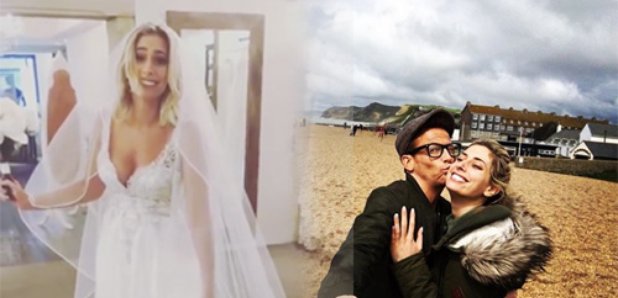 Stacey couldn't resist trying on some stunning wedding gowns.
Stacey Solomon has made no secret of her desire to walk down the aisle with boyfriend Joe Swash one day, and even though the pair don't have any plans to tie the knot anytime soon, the Loose Women star couldn't help but try on her future wedding dress.
The mum-of-two seized the opportunity to try on some glamorous gowns after visiting a boutique whilst shopping for a glitzy showbiz event. However, her head was soon turned.
In a hilarious video posted to Instagram, the presenter began by showing her fans some gorgeous evening gowns before saying "now the real fun starts" cheekily to the camera.
Just moments later the star waded in the room wearing a white wedding gown.
"I'm gonna cry!" she shrieked as she admired herself in the Princess dress.
"I was born to wear this dress," Stacey gushed, before expertly holding up the huge train.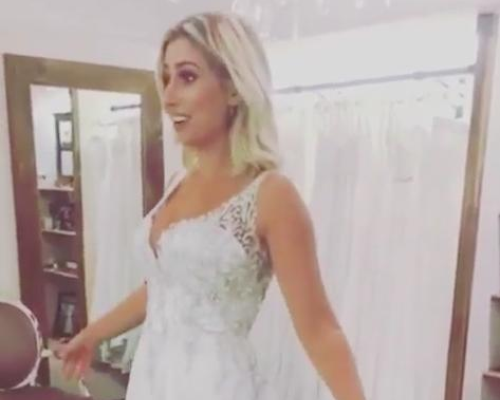 Seemingly enthused with the dress, Stacey then quipped: "Why aren't wedding dresses going out dresses?"
An assistant then placed a veil and tiara on her head, as Stacey clutched a bouquet of roses.
Unfortunately for Stacey, the social norms
means
it isn't appropriate to wear a wedding dress outside of a bride's special day.
"Who makes the rules? Is it OK to go out like this?" she asked, sadly.
In an attempt to prevent the rumour mill surrounding her two-year-relationship with Joe, Stacey wrote in the caption: "I AM NOT GETTING MARRIED, I haven't been proposed to, we aren't even thinking about it (well maybe I am a little bit, or a lot, or all day every day)."
Stacey added: "I nearly cried when I had to take it off. So if anyone's ever feeling blue get yourself a little try on session it's literally made my day!"
Never mind Stacey, you'll get your wedding day soon!