Star Wars VIII Title Is Revealed But Fans Fear For Luke Skywalker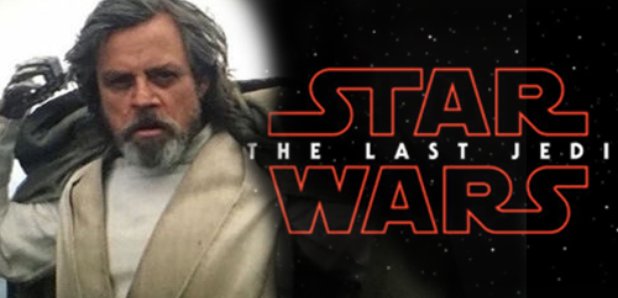 The famed sci-fi franchise is back and the date for the next instalment of the epic has been revealed.
After months of pent up excitement, the date for Star Wars episode VIII has finally been revealed and it looks as though Luke Skywalker will play a central role in all of the action.
A Twitter posted from the official Star Wars account revealed that the film will be called "The Last Jedi" and will hit cinemas this December.
If you cast your mind back to the Force Awakens, he had gone missing and made a brief appearance at the end of the film.
Now the sequel appears to allude to the fact that Luke Skywalker disappeared from the universe for years after being in exile.
Does this mean that Rey, played by Daisy Ridley, doesn't have the force after all? Or does this mean that Luke is dying?
Also the logo has been changed from yellow to red. Does this indicate that Kylo Ren has more power?
Fans of the films couldn't contain their excitement at the news.
so excited for THE LAST JEDI pic.twitter.com/Fzeii4aarY

— anoud (@elanude) 24 January 2017
While other speculated about the storyline:
The last jedi is such a cool name but that basically suggests that Luke dies and Rey is the last jedi

— Meka Kira (@Femtou_) 23 January 2017
Star Wars: The Last Jedi, more like pic.twitter.com/i4ni4II6tv

— cesar ͛ (@imperialfanboy) 24 January 2017
Imagine if Star Wars Ep 8 features Kylo Ren killing Luke Skywalker like Vader did to Obi Wan #lastjedi

— Will Shepherd (@willsheppy01) 24 January 2017