Stephen Fry Is All Smiles In L.A Just HOURS After Revealing His Secret Cancer Battle
24 February 2018, 11:23 | Updated: 24 February 2018, 11:37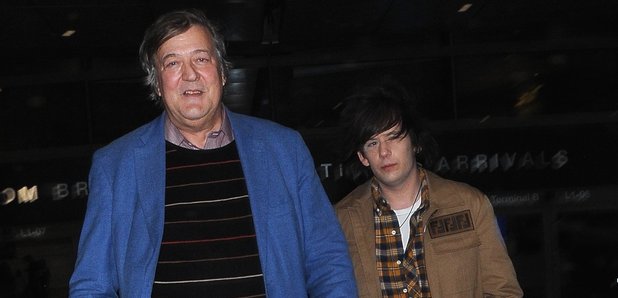 The 60-year-old star recently revealed he had been suffering from prostate cancer.
He may still be 'coming to terms' with the diagnosis but 60-year-old comedian and presenter Stephen Fry was all smiles at the LAX airport just hours after revealing he's been battling with cancer.
The TV veteran was met by cheering fans as he arrived at the airport with his husband, Elliot Spencer, on Friday afternoon.
Sporting a sky-blue blazer, stripey black jumper and a beaming grin, Stephen looked care-free just hours after publicly announcing that he has prostate cancer.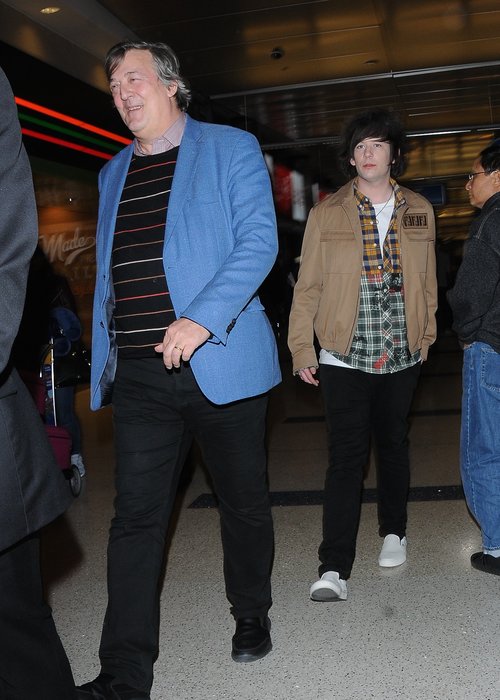 In a 12-minute video posted on his blog, the broadcast legend explained his short hiatus from the public eye.
"For the last two months I've been in the throes of a rather unwelcome and unexpected adventure. I'm sorry I haven't felt able to talk about it till now, but here I am explaining what has been going on."
The star confessed that he had undergone surgery back in January this year and is on the road to recovery, adding that the cancer "doesn't seem to have spread."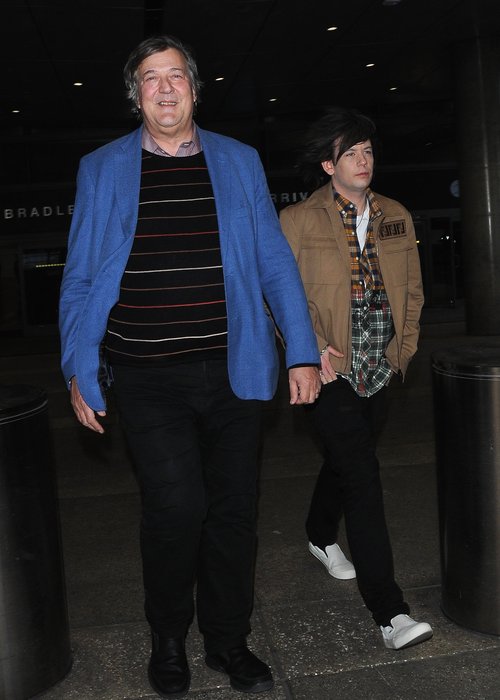 Speaking on why he didn't reveal his diagnosis earlier, he said "I have been keeping my head down as much as possible because obviously you want to get better without strangers - with all the best intent in the world - sending you cards and flowers and letters because you have to answer them all and I wasn't quite up to that."
Although there is a chance that the cancer may come back, Fry added, "For the moment I'm fit and well and happy."