Comeback Kids Steps Get The Giggles In The Heart Studio
27 April 2017, 17:30 | Updated: 4 July 2017, 10:49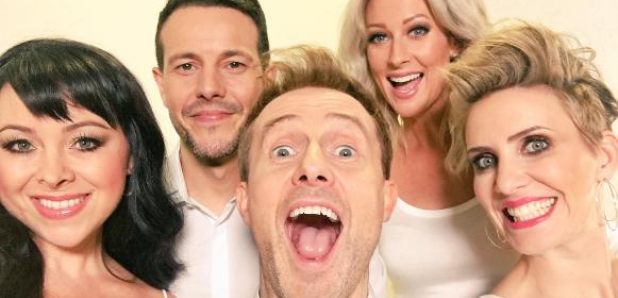 The band were in a giggly mood as they sat down with Kat Shoob...
'90s pop legends Steps are all the rage at the moment. They're the talk of the town! Their comeback single 'Scared of the Dark' is an ABBA-esque sadbanger that literally everyone loves, while new album Tears on the Dancefloor is poised to knock Ed Sheeran off the top spot in the UK album charts.
Not bad for a band that first came onto the scene 20 years ago!
Naturally, we couldn't wait to get them into the studio. Heart's Kat Shoob was desperate to get the lowdown on the band's expected return, but couldn't get a word in edgeways, what with H's giggling.
Well, he's clearly excited to be back!
He's not alone – Lee got so carried away recently that he promised The Metro that he will strip naked LIVE ON STAGE if Tears on the Dancefloor does beat Ed to number one.
Speaking to The Huffington Post, Lisa said, "It's amazing that we're so up against someone so current and cool." Asked if he's an Ed Sheeran fan, cheeky H just grimaced. What a scamp!
Lisa was quick to point out that the band are all Ed Sheeran fans, while Lee was content to say of their recent success: "It's a surprise, let's say that."
It's also a surprise what a tricky interview Steps were in the Heart studio – but we're all thrilled by their renewed success!