Meet Steve Carell's Brand New Character In The latest Trailer For Despicable Me 3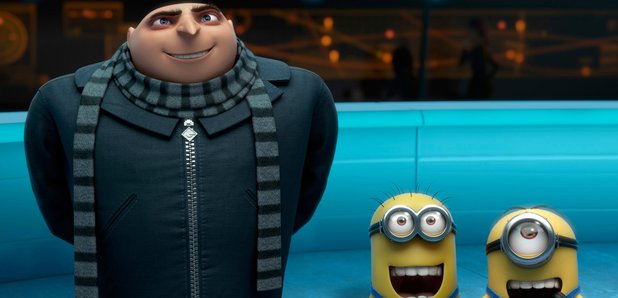 Say hello to Gru's brother, Dru!
Fans of Steve Carell in the brilliant Despicable Me films, you are in for a treat! The upcoming third film in the children's animation series sees him play a brand NEW character, in addition to the beloved Gru.
Yes, in the trailer, which was unveiled today, introduced us to Dru. He's just like super-villain-turned anti-villian Gru (and is course also voiced by Carrell) but with one key difference: he's sort of better in every way.
Lovely luscious locks? Check! Immeasurable wealth? Check! A charming demeanour? Check, check and check!
In fact, we even witness Gru's wife Lucy (voiced by Kristen Wiig) being wooed by delightful Dru, as he scoops her up into his arms and calls her "beautiful". Swoon!
This is the second trailer we've seen for Despicable Me 3, which is due to be released on June 30 this year. The trailer that aired just before Christmas introduced Balathazar Bratt, the new villain of the franchise.
Balthazar, voiced by South Park creator Trey Parker (we didn't see that casting decision coming!), a former child star who turned evil at puberty when his TV series was cancelled and he became consumed by bitterness. The Minions are back, too, we're thrilled to say.
Featuring 'What's the Difference' by rapper Dr. Dre features, which alludes to the differences between Dru and Gru ("What's the difference between you and me? About three bank accounts"), the trailer is absolutely hilarious!