Steve Martin Leads Tributes To Co-Star Glenne Headly Who Died Aged 62
10 June 2017, 11:37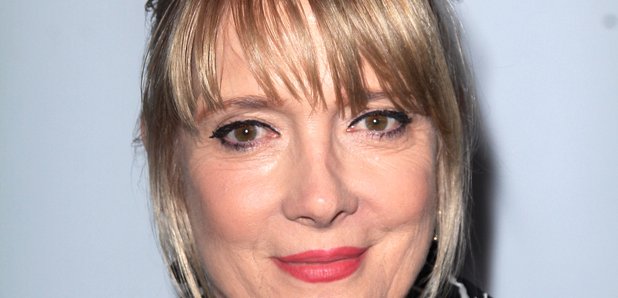 'beloved friend, actress, and comic genius'
She brightened up our movie screens trumping Steve Martin and Michael Caine's conmen in the 1988 classic comedy, 'Dirty Rotten Scoundrels', but on Thursday Hollywood mourned the death of the 62-year-old actress Glenne Headly.
Her former co-star 71-year-old actor lead the tributes for Headly tweeting, 'Our household mourns the sudden loss of beloved friend, actress, and comic genius, Glenne Headly,'
Our household mourns the sudden loss of beloved friend, actress, and comic genius, Glenne Headly.

— Steve Martin (@SteveMartinToGo) June 9, 2017
The late star was shooting Seth Rogen's pilot comedy series for Hulu, Future Man at the time of her death. Headly played the character of Diane, an over-nurturing mother to Josh Hutcherson, who wrote a heartfelt post to his on-screen mum on Instagram.
'She was powerful and strong and hilarious. Her eyes brought to life so many amazing characters over the years and her love brought to life a beautiful family.'shared the 24-year-old, 'I'm gonna miss her presence, her smile, and the way she made me feel like her son before, between, and after they called action and cut.'
The Hunger Games star described his heart as being 'Broken' when sending his thoughts and wishes to her family.
Actor Tom Hanks also joined in the tributes saying 'Terribly sad to learn of Glenne Headly passing.'
The Hollywood actress starred in a number of film classics including 'What's The Worst That Could Happen' alongside Martin Lawrence and Danny DeVito, 'Confessions Of A Teenage Drama Queen' alongside Lindsey Lohan, 'Dick Tracey' alongside Madonna and Warren Beatty and 'Babe: Pig In The City'

Executive producer of Future Man, Seth Rogen tweeted: 'Devastated to hear about Glenne Headly's passing. She was an amazing person. Incredibly talented. Incredibly kind. I will miss her.'

Tributes also poured in from the likes of CSI's Marg Helgenberger, 'Stranger Things' Matthew Modine, Desperate Housewives star Dana Delany and David Krumholtz just to name a few.
According to reports from Deadline, Headley had already shot five episodes so far before her passing, and the showrunners are not planning to recast her part but re-write her death out of the show also.
In a statement realised on Friday it said, 'It is with deep sorrow that we confirm the passing of Glenne Headly,'

'We ask that her family's privacy be respected in this difficult time.'

The cause of the star's death has not yet been disclosed, but reports from website TMZ have said that Headly had checked into hospital last week with blood clots. A source said she 'seemed to be getting better', before things 'took a turn' Thursday.

Headly leaves behind husband, Byron McCulloch, and their son Stirling. he was previously married to John Malkovich from 1982 to 1988 before they split after rumours of an affair with his Dangerous Liasons co-star Michelle Pfeiffer.

After her breakout role in Dirty Rotten Scoundrels', Headly continued her on-screen success with a leading role in Dick Tracy, playing Tess Trueheart. She later went on to star in three movies alongside her then husband Malkovich three times: the 1987 comedy Making Mr Right; the 1985 war drama Eleni; and the 1983 TV movie Say Good Night Gracie.

Her acting skills scored her several awards throughout her stage career as a member of Steppenwolf Theatre Company, with her movie credits scoring her two nominations for Primetime Emmy's for Outstanding Supporting Actress: for her 1989 debut TV role in Lonesome Dove, and her 1996 turn in Bastard Out Of Carolina.

R.I.P Glenne Headly