Strictly Come Dancing Nadiya Bychkova: Famous boyfriend Matija Škarabot revealed
19 September 2018, 16:29 | Updated: 19 September 2018, 16:45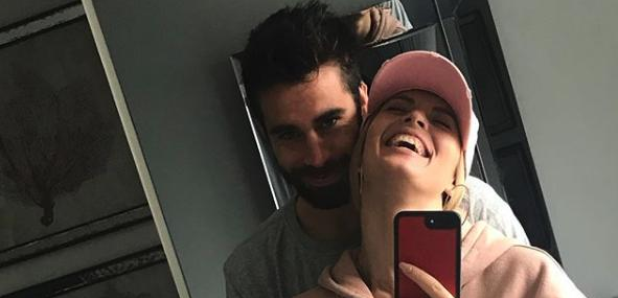 Who is Nadiya Bychkova and who is her boyfriend Matija Škarabot? How many children do they have and what do we know about her daughter? We have everything you need to know about the Strictly star's family life.
Strictly Come Dancing professional dancer Nadiya Bychkova has been getting on swimmingly with her partner Lee Ryan, and pictures of the duo together in recent weeks indicate the pair are off to a great start.
Nadiya was announced as one of three new dancers in 2017, along with Dianne Buswell and Amy Dowden, and her blonde hair and stunning good looks have certainly captured the viewer's attention just as much as her choreography.
But what do we know about the professional ballroom dancer and who is Nadiya Ychockova's boyfriend?
The mum-of-one, who previously modelled for Playboy magazine, is currently engaged and in a committed relationship with a famous Slovenian footballer who plays for Gorica.
We have everything you need to know about Nadiya Bychkova's family life...
Who is Nadiya Bychkova?
The 29-year-old is from Ukraine, and is famous for being a model as well as a professional dancer.
She joined Strictly back in 2017 after building up her dancing credentials as a two-time World Champion and European Champion in Ballroom and Latin '10' Dance.
What's more she also took part in the Bosnian version of Strictly.
Nadiya Bychkova daughter
Nadiya and her fiancè Matija have a one year old daughter together but the dancer doesn't share much about her toddler on social media.
However, she did take to Instagram to celebrate the little girl's first birthday for her 33,000 followers. Captioning the post, Nadiya wrote: "Family is all that matters #oneyearold."
View this post on Instagram
Nadiya Bychkova boyfriend
Romance wise, the blonde beauty is currently with partner Matija Skarabot, a famous Slovenian footballer who plays for Gorica. They are one of the most successful Slovenian clubs with four Slovenian PrvaLiga and three Slovenian Cup titles.
Nadiya Bychkova and Lee Ryan
Nadiya and Lee were forced to laugh off curse rumours that they are romantically involved after pictures emerged of the pair snuggling up and seeing very cosy.
Taking to Instagram, Lee appeared to finally address the speculation albeit discreetly.
While he didn't comment specifically on his outing with Nadiya, he uploaded a picture of him holding hands with his ex-fiancée Samantha Miller, who he shares son Rayn, 10, with.
Lee uploaded the picture in view of his 103,000 followers with the caption: "If you can't laugh, you'll cry."