Congratulations! Strictly's Anton Du Beke Has Married In Private
23 May 2017, 10:50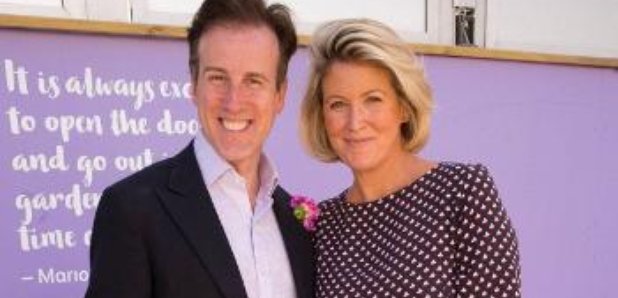 The popular dancer has wed his long-term love.
Strictly Come Dancing legend Anton Du Beke, 50, has married his partner Hannah Summers, 41, in private, it's been confirmed.
The happy couple, who have been together since 2010, chose a romantic setting – the Chelsea Flower Show in London – to go public yesterday. A beaming Hannah was seen proudly sporting a brand new silver and diamond band ring on her left hand, beside her diamond cut engagement ring. Awww!
Read more: Who's In The Strictly Come Dancing 2017 Lineup?
In March, the happy couple welcomed twin babies, a little boy and girl. The children have not been named yet, although the Strictly star has previously joked that he'd liked them to be called Anton and Antoinette. What's he like?!
Anton announced the arrival of the twins via an adorable Instagram post at the end of March. Sharing an image of a black top hat and cane with two pairs of dancing shoes - one with pink laces, the other with blue - Anton captioned it: "Oh my! The little dancing feet have arrived. Mum and twins are perfect and dad is ridiculously excited!"
Anton has been part of Strictly Come Dancing since the show began in 2004, and he was in the running to become the new head judge following Len Goodman's retirement. But it's now unknown if he'll return to the show, following the announcement that Shirley Ballas, 56, (from the US version, Dancing With The Stars) will be the new head judge.
A source told the Daily Mail: "Anton hasn't signed up for the next series yet, and it might be unlikely that he will do. Although he might need to do the show, given he has just had twins, there are question marks because he didn't get the head judge job and he is 50."
We say that with two babies to clothe and feed, it might be wise for Anton to "Keeeeeep dancing!"