Stunt Double Wearing Mask Of Harry Styles' Face Isn't Fooling Anyone
7 April 2017, 14:50 | Updated: 7 April 2017, 14:51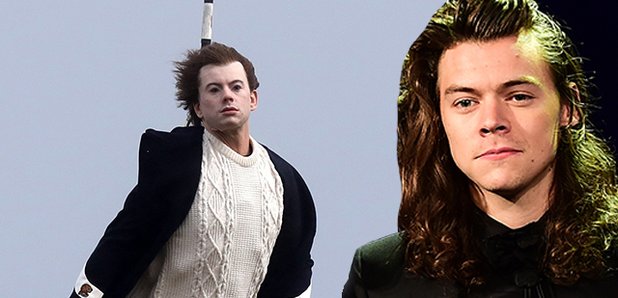 Harry Style's stunt double has been photographed wearing a mask of the singer's face and it might just be the creepiest thing yet.
When is Harry Styles' face not okay? When his face is on someone else. Yep, you read that right.
Harry Styles' stunt double has been spotted being suspended from a helicopter wearing what looks like a silicone mask of the former One Directioner's face and it's really creeping us out.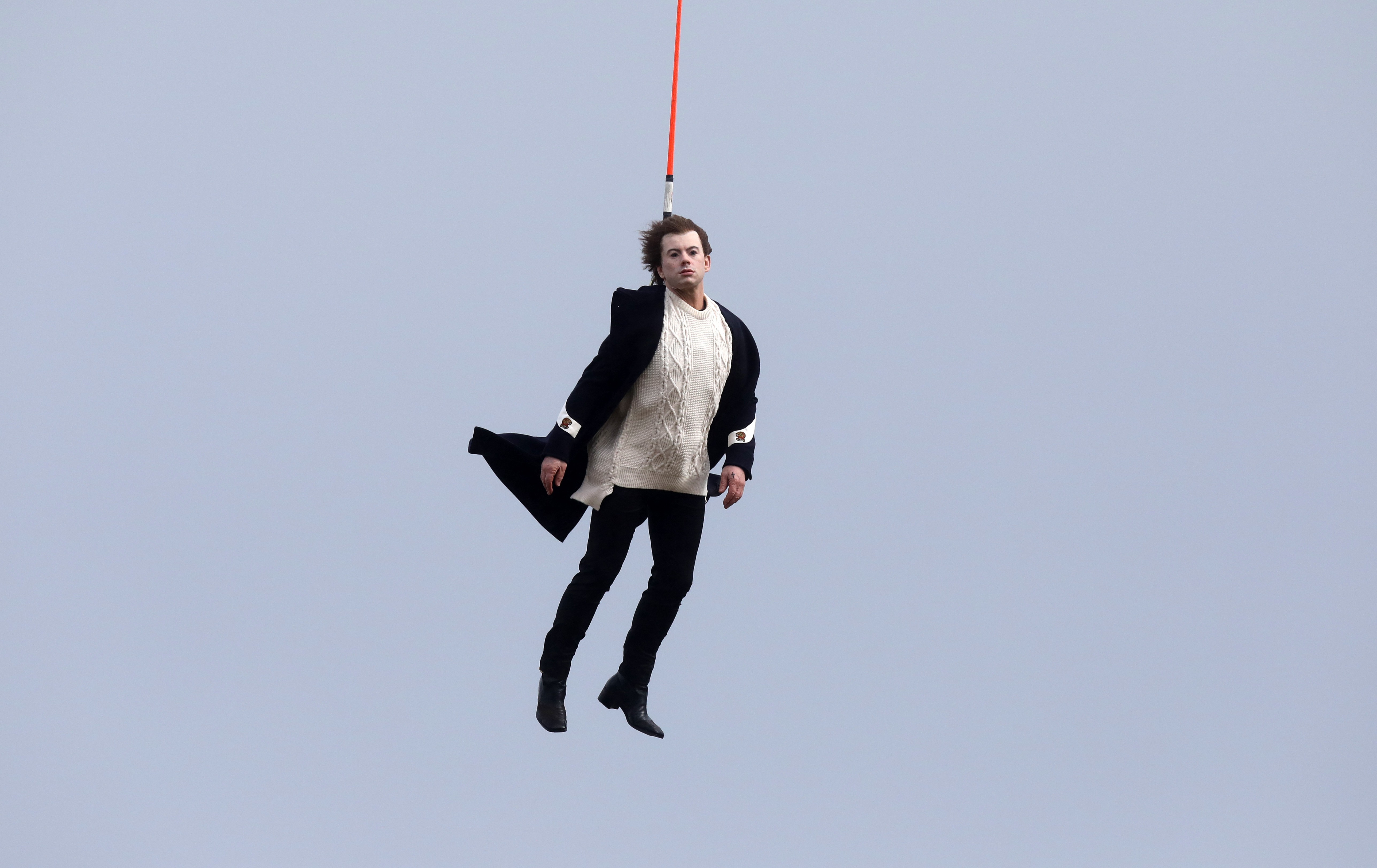 Harry Styles stunt double was snapped with a weird mask on. Picture | Fameflynet
The photograph of the stunt double cropped up on Twitter and we've not been able to sleep ever since.
Dangling from a helicopter hanging over a secret location in Scotland, the stunt double was filming the video for his new solo single, Sign of the Times.
From a distance all looks well (aside from the whole dangling from a helicopter thing).
But when you look a little closer...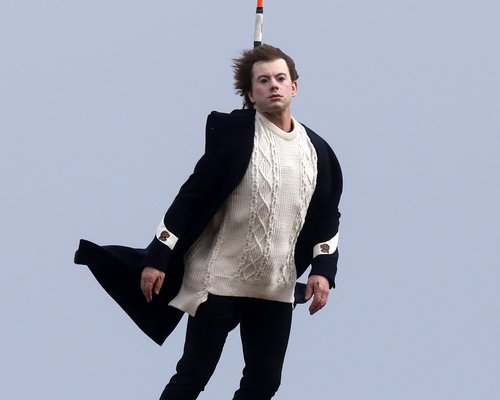 Can you see the mask? Picture | Fameflynet
We know right? CREEPY!
Fans on Twitter were quick to point out the sheer weirdness of the situation.
Harry Styles' stunt double wearing a mask of his face will haunt your dreams pic.twitter.com/fFkxqOk3lR

— Andrew Hayden-Smith (@AndrewHaydSmith) April 6, 2017
@AndrewHaydSmith @mrdiscopop Im not leaving the house.

— Matthew Shaw (@MatthewShaw1) April 6, 2017
@AndrewHaydSmith Christ that's creepy

— Bethany anne (@BethHinton17) April 6, 2017
Good luck sleeping tonight you lot...