Justin Timberlake's 'Selfie Kid' Is HILARIOUS Highlight Of Super Bowl Half Time
5 February 2018, 07:54 | Updated: 5 February 2018, 08:00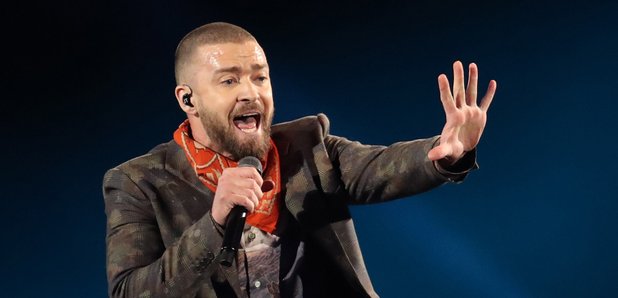 He's left the world in stitches!
Another, year, another Super Bowl, and it was the turn of one Mr Justin Timberlake to perform in the coveted half time slot.
As we'd hoped, JT belted out one hit after another, and fans couldn't believe it when he ran into the crowd for hi 5's and selfies during 'Can't Stop The Feeling' - but there was one young boy's reaction that has left the internet in hysterics:
Whilst the rest of the crowd were tumbling over each other to try and touch any part of Justin Timberlake, one kid seemed slightly dazed as the king of pop put his arm round his shoulders and encouraged him to bop along.
There was a seemingly awkward grimace on the boys face as he tried to compute what was happening, but he seemed to regain some self-control and nab that all important 'Super Bowl Selfie' with the star.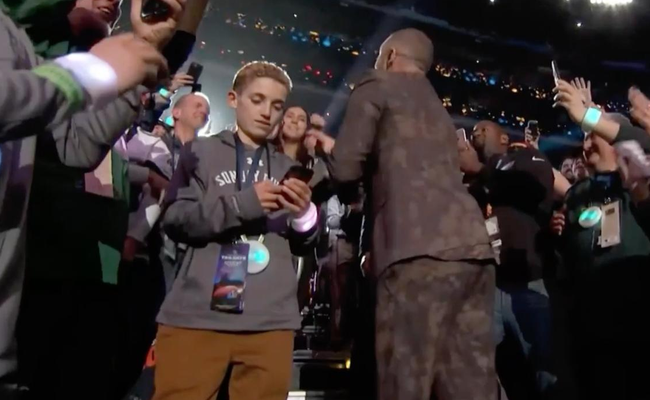 Unfortunately for the young lad, his hilarious reaction didn't go unnoticed by the millions of people tuning in to the event, and it wasn't long before Twitter went into meltdown at the whole scenario:
That kid that just took a selfie with Justin looked so confused as to where he was and what was happening #SuperBowl

— SΔMI PΔSSIΔLIS (@samipassi) February 5, 2018
The panic in that kid's face as he knew he had to get that selfie... #SuperBowl

— Googs (@ItsGoogs) February 5, 2018
The 'Selfie Kid' is actually 13 year old Ryan McKenna, and he's already become an internet sensation overnight. He told Pioneer Press: "It's been so crazy, I don't even know what to think. All my friends have been texting me and stuff. It's insane."
(Perhaps thats why he ended up glued to his phone whilst JT hopped and bopped next to him?! Sorry, we're just a teeny tiny bit jealous.)
Ryan will even be appearing on Good Morning America this morning in response to becoming the highlight of the Super Bowl half time show.
#SuperBowl selfie kid ID'd as 13-year-old Ryan McKenna. "I just thought to myself, 'I'll never get this opportunity again in my whole life'" https://t.co/ngDsNtfMhr pic.twitter.com/vcHLtTpgkr

— Connor Ryan (@connortryan) February 5, 2018
Last year Katy Perry's 'Left Shark' broke the internet with his out-there dance moves, and many fans are calling Selfie Kid the Left Shark of 2018.
The Philadelphia Eagles beat New England Patriots 41-33 in 2018's Super Bowl final, and we're already too excited to see what happens in next year's half time show!