Suranne Jones' Doctor Foster stunt double was a MAN
4 May 2018, 17:15 | Updated: 4 May 2018, 17:21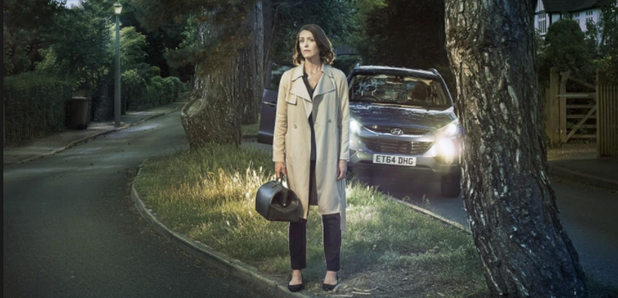 The ex-Corrie star shared a photo of her posing with a man wearing a wig and matching beige trench coat.
The 39-year-old told fans that her husband Laurence Akers had found the pic and described it as one of his favourite photos of her.
She wrote on Instagram: "My husband is clearing the @teamakersprod office.. and found this!! Dr Foster and her stunt double!!!! he says it's one of his favourite photos of me ever!"
The two series of BBC drama Doctor Foster followed GP Dr. Gemma Foster as she discovered her husband's affair and then sought revenge on him.
It pulled in huge audiences, with an average of 10 million tuning in to the second series last year.
Fans were transfixed as they saw Gemma go out of her way to ruin ex-husband Simon's new marriage, even bedding him as part of her plan to continue to get revenge for him sleeping with their close friend's 20-something daughter.
The series ended on a cliffhanger after their teenage son Tom ran away, leaving viewers hoping for a third series.
However, Suranne recently said she was too busy to think about reprising the role, especially as she is currently starring in a play, Frozen.
Speaking on Lorraine in March she said: "I move on from this show [Frozen] in seven weeks and then I go to do a Sally Wainwright drama until December.
"I'll look at next year when it comes, because I've got a two-year-old as well!"