FINALLY! Sylvester Stallone Has A Six-Pack Diet We Can Agree With...PIZZA!
6 May 2017, 12:56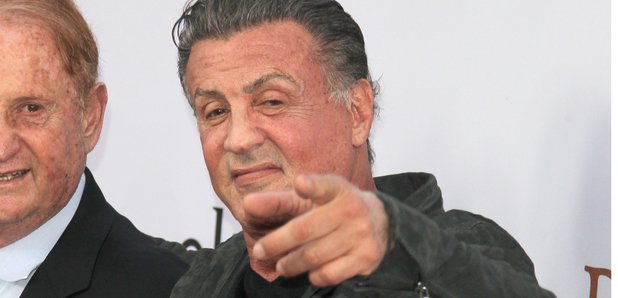 Six-pack here we come!
With summer (hopefully) just around the corner, we all need a quick diet we can trust.
And Sylvester Stallone might just be the answer to all our prayers!
Bin the salads guys, this one looks a lot more tastier.
Being 70-years-old hasn't stopped the Rocky star from maintaining his chiseled six-pack, but according to the star's latest post a slice of pizza or two may have had a little something to do with it.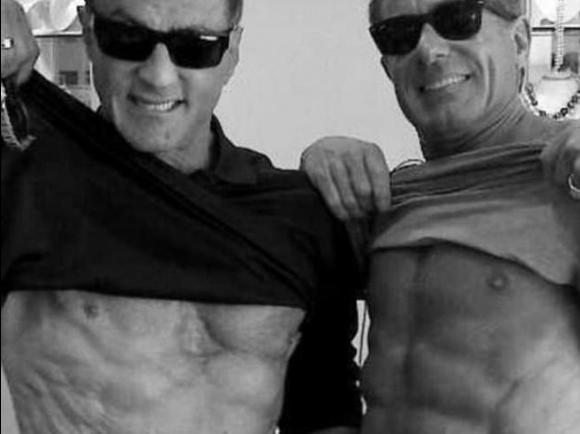 Posing next to his pizza restauranteur friend Richie Palmer, the pair showed off their rippling abs, captioning the black-and-white snap 'This is an example that eating his pizza is a good habit'.
We're sure a sit-up or two had a little part to play in it too but hey, if Stallone says eat pizza, we eat pizza.
Happy National Pizza Day!! Sylvester Stallone is seen grabbing a to-go pizza from Mulberry Street Pizzeria #Nationalpizzaday #pizza #sly pic.twitter.com/epXy5oc0fn

— Backgrid (@BackgridUK) February 9, 2017
The legend took the snap shortly after visiting his friend's eatery in Beverly Hills, before removing the post from social media (probably didn't want us to get too jealous).
As well as chowing down on a stuffed crust veggie supreme or deep pan meat feast, Stallone's new found love of Pilates may also have something to do with his envious physique.
The star, who has been working out with his daughter Sophia, recently revealed that he found the classes more 'Brutal!' than weight lifting, boxing, wrestling AND football! Now that sounds like a work out!
Despite how appealing that part of the build-my-six-pack regime sounds, we're much looking forward to the first half of the mission.
With that said, can we make an order for delivery please?